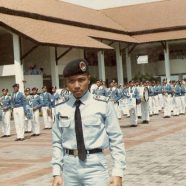 22 Sep

2008
Tags
Related Posts
Share This
Evolusi Perdjoeanganku
Memulai perdjoeangan di SMA Taruna Nusantara Magelang tahun 1990-1993. Proses membentuk fisik, mental dan akal. Otot kawat tulang besi adalah badanku, logika dan juara adalah parameter kecerdasanku, kepemimpinan adalah warna hari-hariku, Indonesia Raya adalah mars wajib berjalanku, wajah beringas dan suara menggema adalah brandingku.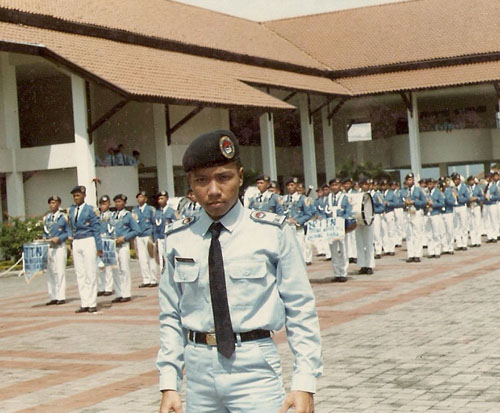 Melanjutkan perdjoeangan di Department of Computer Science, Saitama University, Jepang tahun 1994-2004. Proses membentuk kekuatan technical, spiritual, verbal dan entrepreneurship. Coding adalah sarapan pagiku, mengkaji quran dan hadits adalah menu utamaku, menghindari zina dan menikah muda adalah jalan cintaku, public speaking dan memimpin massa adalah karakterku, dan kadang bisnis adalah mainan besarku 🙂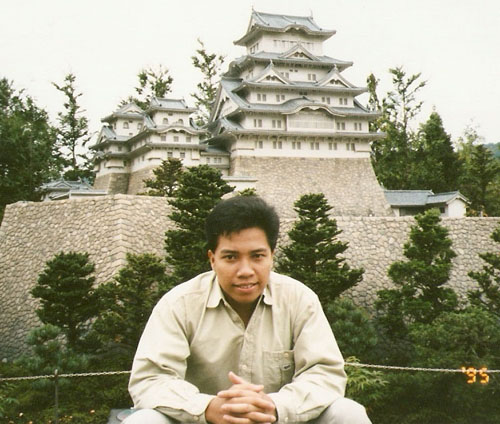 Menapaki jalan perdjoeangan yang sebenarnya di Indonesia tahun 2004-sekarang. Proses membentuk karakter kebebasan, kebebasan finansial, kebebasan verbal, kebebasan akal, dan kebebasan ketergantungan dari pihak lain. Kebebasan yang hakiki adalah kebebasan yang bisa membebaskan orang lain. Culture shock dan pembekuan gaji PNS di LIPI adalah batu loncatan perdjoeanganku. Bukan uang yang aku cari di Indonesia, sebab kalau itu yang aku cari aku tidak akan pulang. Bukan pula jabatan, pangkat, atau gelar profesor yang aku kejar, karena aku sudah melupakan semua cita-cita jahiliyah itu.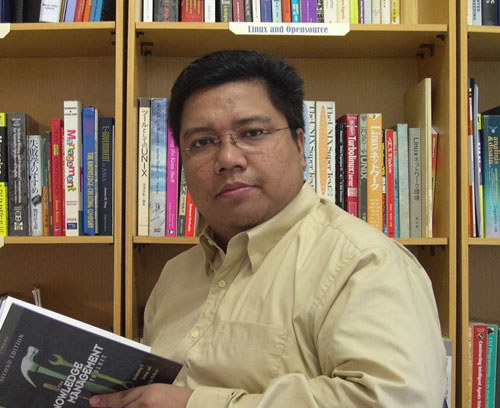 Aku hanya ingin berusaha mengatakan kebenaran, meskipun kadang pahit dan sangat pahit. Aku hanya ingin mengajak sahabat-sahabatku untuk memikirkan kembali kenapa hidup di dunia yang fana ini dan kenapa juga kita harus berdjoeang di republik tercinta ini. Dan yang pasti aku ingin mengajak para sahabat PNSku, supaya tidak tergelincir masuk ke neraka jahanam karena mempermainkan uang APBN. Aku ingin mendidik lebih banyak orang, menyadarkan banyak orang bahwa revolusi di Indonesia belum selesai!. Perlu pengorbanan waktu, tenaga, biaya dan nyawa kita untuk mengeluarkan republik ini dari permasalahan yang semakin lama semakin kompleks.
Mengurangi tidur dan berlaku professional dalam segala jenis pekerjaan adalah dasar madzabku. Mendidik anak-anak muda belasan tahun dengan tanganku sendiri, memberi mereka beasiswa untuk melanjutkan kuliah, mengajak para serdaduku untuk belajar berbisnis yang baik dan elegan dengan tetap mengandalkan knowledge capital, semua itu adalah cita-cita dan tugas terbesarku sekarang. Buku dan laptop adalah sahabat terbaikku, Indonesia Raya adalah ringtone blackberryku. Ngajar, ngeblog, membimbing tugas akhir mahasiswa baik formal maupun informal, berbagi pengalaman, dan keluyuran ilmiah adalah rutinitas harian dan pilihan hidupku. Istri dan anak-anakku adalah sumber energi terbesarku, senyum dan sedih mereka adalah hidupku 🙂
Tujuan utama branding dan marketingku bukan untuk selebritas. Aku hanya ingin memberi contoh nyata bagi para mahasiswa dan serdaduku, bahwa Indonesian Idol atau KDI bukanlah satu-satunya jalan untuk tampil di TV dan media massa. Tampil di barisan depan dengan tetap dalam jalur core competence dan keilmuwan kita, dengan kekuatan akal dan knowledge, serta kekuatan tulis dan verbal yang kita miliki adalah jalan terbaik. User interface berupa wajah cantik, ganteng nan rupawan adalah nikmat yang harus kita syukuri. Tapi kesuksesan tidak hanya cukup dengan modal itu, karena content is the king. Dengan itulah Tukul Arwana dan Kangen Band mampu tampil berbeda dan tidak terduga sebelumnya.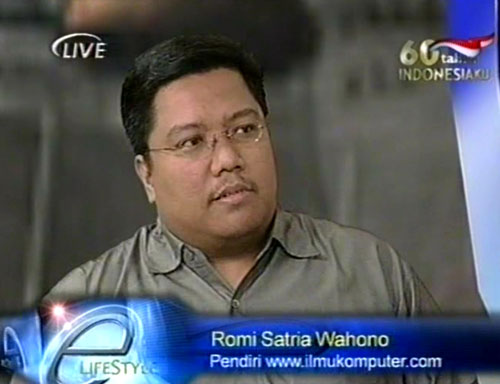 Aku ingin bertemu dengan para pedjoeang yang mau mengikuti jalan, pemikiran dan madzabku. Jalan yang tidak setiap orang mau melaluinya karena sangat terjal, gelap, curam, penuh lubang dan mendaki. Para pedjoeang yang ikhlas dari hati yang paling dalam, mau mengurangi tidur untuk berdjoeang memberi solusi dan manfaat untuk masyarakat. Insya Allah aku akan tunjukkan jalan para legenda, jalan cinta yang abadi … dan inilah jalan cinta para pedjoeang 🙂
Adanya evolusi dalam perdjoeangan adalah sudah suratan takdir dari yang Diatas. Perubahan fisik, pemikiran dan kematangan berpikir Insya Allah tidak melupakanku untuk tetap dalam perdjoeangan.
Dan perdjoeangan adalah pelaksanaan kata-kata …