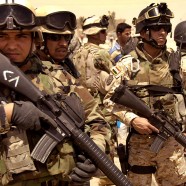 12 Aug

2008
Tags
Related Posts
Share This
Romi Satria Wahono's Army
Pergeseran masa kadang membawa implikasi ke pergeseran ritme, tema, arah dan semangat perdjoeangan suatu organisasi, komunitas atau gerakan massa. Lima tahun sudah saya berusaha komitmen berdjoeang untuk memberi satu solusi kecil ke masyarakat bernama IlmuKomputer.Com. Membuatnya, menjaganya dengan baik dan berusaha terus memberi pupuk dengan berbagai inovasi supaya pohon bernama IlmuKomputer.Com tetap hidup, tumbuh, kokoh dan kuat. Saya berharap batang pohonnya bisa mengharumkan lingkungan sekelilingnya, dahan dan rantingnya bisa memberi kesejukan bagi siapapun yang ingin berteduh dibawahnya, dan seluruh karakter dari pohon IlmuKomputer.Com bisa menjadi contoh bagi komunitas lain yang ingin berdjoeang di jalan ini. Menengok ke belakang, sudah banyak anak-anak muda yang saya didik, baik lewat jalan darat atau jalan maya, baik lewat cara halus maupun cara kasar ;). Ada yang sudah mulai menuai sukses, ada yang masih harus berdjoeang,  dan ada juga yang datang dan pergi begitu saja 😉
Seperti saya tulis di posting-posting yang lain, waktu saya tidak banyak, target umur saya terus mengejar, padahal masih banyak rencana perdjoeangan yang harus dilaksanakan. Bulan agustus 2008, bulan bersejarah bagi republik ini karena kita memutuskan untuk merdeka 63 tahun yang lalu. Jadi saya anggap bulan Agustus 2008 ini timing yang tepat untuk memasuki era baru perdjoeangan hidup saya. Saya putuskan melupakan segala mimpi dan ambisi saya untuk berkarir dan melakukan perbaikan dari dalam di institusi pemerintah. Sekali lagi, I have no time, sayang kalau saya buang waktu saya untuk melakukan kegiatan yang sia-sia dan tanpa harapan pasti. Saya juga takut mendapatkan adzab dan siksa dari yang Diatas karena tidak bisa mempertanggungjawabkan segala nikmat kehidupan dan nikmat ilmu yang saya peroleh selama ini. Saya ikuti langkah kata hati dan langkah hati saya, untuk bisa memberi manfaat kepada orang lain terutama generasi muda, yang saya yakin akan menjadi lokomotif-lokomotif terjadinya arus perbaikan di republik ini.
Saya akan mencoba konsentrasi mendidik anak-anak muda yang ber-attitude baik, militan, pekerja keras, dan tak kenal menyerah dalam mengikuti jalan dan madzab perdjoeangan Romi Satria Wahono ;). Saya akan meninggalkan anak-anak muda yang jenius tapi malas atau para pekerja keras tapi tidak ber-attitude baik. Saya juga akan me-release ke publik, temen-teman aktifis IlmuKomputer.Com yang sudah bisa mandiri, sudah terkenal dan sudah sukses. Hanya pesan saya untuk temen-teman yang sudah bisa mandiri, sebarkan ilmu kepada orang lain, buka lapangan kerja baru, didik orang, lakukan kaderisasi dan jadilah orang yang bermanfaat untuk orang lain.
Saya kumpulkan semua yang serius berdjoeang bersama IlmuKomputer.Com di markas kita di Menara Bidakara, Suite 0205 yang juga menjadi pusat kegiatan bisnis IlmuKomputer.Com, yaitu Brainmatics. Saya akan berusaha memberi beasiswa penuh untuk yang mau atau sedang kuliah, mendidik anak-anak muda yang katrok plus ndeso menjadi instruktur dan enterpreneur handal yang tersertifikasi internasional, menjadikan mereka mahasiswa yang sukses, mendidik mereka menjadi seorang hacker yang memiliki kemampuan verbal yang dahsyat, mengembangkan karakter pedjoeang tanpa melupakan sujud kepadaNya, dan yang pasti mendidik mereka menjadi pemuda harapan pemudi (atau pemudi harapan pemuda) yang menguasai teknik personal attraction mengikuti pola hukum utama the law of attraction (halah!) 😉
Saat ini operasional harian IlmuKomputer.Com dan termasuk berbagai kegiatan bisnis yang ada di sekitarnya sebagian besar sudah saya serahkan ke para prajurit dan pedjoeang penerus saya yang profilenya ada di bawah. Saya tetap jaga dan monitor lewat berbagai jalan (maya, darat dan telepati), di manapun saya berada, baik ketika keluyuran ilmiah, ngajar atau lagi kena macet di jalanan Jakarta. Ketika "waktu saya tiba", saya yakin para pedjoeang saya akan tetap komitmen ada di jalan perdjoeangan yang berat, sulit, gelap, penuh lubang dan mendaki ini 🙂
Saat ini garda depan barisan Romi Satria Wahono's Army bisa anda jumpai di markas kita di Menara Bidakara, Suite 0205. Ingat-ingat nama dan wajahnya, cuman kalau berbeda dengan foto mohon dimaklumi, itu gunanya Adobe menjual produk bernama Photoshop, itu komentar mereka 🙂
Chaeruddin (Udin): Pertemuan pertama dengan saya ketika om Udin ini menerima order membuat spanduk untuk pameran IlmuKomputer.Com. Entrepreneur muda yang sudah mengalami jatuh bangun (lebih banyak jatuhnya ;)) di dunia usaha. Salah satu animator terbaik kita. Dari tangannya telah mengalir  karya-karya e-Learning content untuk dunia perbankan dan kartun 3D serial si Kimut untuk TV Edukasi. Om Udin saat ini sudah menjelma menjadi sosok terkenal di bidangnya, mengerjakan banyak project, dan sering diundang seminar di mana-mana. Saat ini menjadi General Manager di Brainmatics. Jujur saja, saya pikir sudah waktunya untuk kita release ke publik dan mempersilakan beliau menjalankan bisnis lain yang lebih besar dan menantang.
Mansyur (Acun): Baru lulus SMK Jurusan TKJ tahun 2007, setelah sebelumnya sempat lama magang di Brainmatics. Om Acun ini adalah orang pertama yang kita beri beasiswa untuk mengambil S1 jurusan Teknik Informatika. Prajurit saya ini boleh dikatakan paling brilian dan cepat dalam menerjemahkan berbagai ide-ide saya dan  memahami plus kadang meniru saya baik secara psikologis maupun fisiologis 😉 Pedjoeang yang bertanggungjawab, tegas, berkepribadian tinggi, taat kepada orang tua, rajin menabung dan tidak sombong. Core competencenya di masalah makan, dalam keadaan normal, dia bisa makan besar di warteg dengan cuci mulut pakai ketoprak. Dalam keadaan lapar, biasa membuat Indomie 3 bungkus dan secara paralel nitip nasi goreng kambing ke anak-anak yang berangkat makan. Ditutup makanan pencuci mulut yang indah, yaitu mie ayam bakso dua mangkok. (disensor karena permintaan yang bersangkutan) 😉 Tentu ini sangat bisa dimaklumi, karena dia adalah orang paling sibuk di Brainmatics, jabatannya rangkap-rangkap, dari Training Manager sampai kadang angkut Aqua galon, kalau pas nggak ada anak magang di sekitarnya. Di balik sikap angkernya, sangat lembut terhadap wanita terutama yang masih muda dan manis 😉 Acun juga termasuk yang paling berhasil mewarisi sifat dan karakter saya. Jadi bagi fans saya yang patah hati karena telat ketemu dengan saya, Acun mungkin pilihan terbaik 😀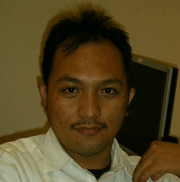 Setiawan Eko Hartanto (Tanto): Lulusan S1 jurusan Teknik Mesin. Generasi awal yang membantu perdjoeangan darat IlmuKomputer.Com. Saat ini menghandle project eLearning hasil kerjasama IlmuKomputer.Com dan Merpati Airlines. Pendiam, bertanggungjawab, loyal, kerja cepat, dan mobilitasnya sangat tinggi karena hapal wilayah Jakarta luar dalam. Bagi dirinya, tidak ada kata menyerah, kecuali ketika sangat lapar atau sudah terlalu kekenyangan makan daging campur baur di Hanamasa, restoran favorit kita bersama. Sudah memiliki pendamping setia, seorang gadis manis yang menemani kemanapun dia pergi, sayangnya nggak dilamar lamar sampe sekarang 🙁 Saya sudah meminta teman-teman untuk memperbanyak pengadaan tissue di Brainmatics tahun ini, supaya ketika ditinggal pergi kekasihnya, karpet Brainmatics tidak banjir air mata.
Eman: Satu angkatan tapi beda jurusan dengan Mansyur (Acun) ketika sekolah di SMK. Jurusan akuntansi, tapi nggak banyak ngerti tentang akuntansi 😉 Meskipun terlihat lugu, tapi termasuk anak gaul yang suka jalan-jalan. Beberapa minggu lalu mencatat sejarah baru dalam hidup, dengan nonton film di bioskop untuk pertama kali dalam hidupnya. Klaimnya, memiliki suara indah nan merdu seperti Didi Kempot. Punya pengalaman mengikuti kontes Indonesian Idol dan juga KDI, sukses diusir keluar ruangan sebelum sempat nyanyi, kabarnya karena datang pakai sandal. Saya tugaskan untuk mengurus masalah keuangan, akuntansi dan perpajakan perusahaan Brainmatics. Meskipun tidak sebanyak Acun, jabatan Eman juga rangkap-rangkap, formalnya sebagai Financial Manager, sekaligus nyambi jadi kurir dan tukang ngitung jam absen. Jujur, saya banyak belajar kesabaran dari Eman, bentuk kesabaran saya adalah hanya barang-barang seperti penghapus, kertas tissue, atau spidol saja yang sempat terlempar ke dirinya. Kalau meja, kursi, atau layar monitor sampai ikutan terlempar, itu berarti sudah habis kesabaran saya … hehehe. Great job Man, nikmati hasil kerja keras setahun ini 😉 Tahun ini mendapat beasiswa dari IlmuKomputer.Com untuk meneruskan sekolah di jurusan Akuntansi, di sebuah universitas di Jakarta.
Ahmad Haris Fahrurozi (Ozi): Masih magang sampai Oktober 2008, tapi Insya Allah tahun depan resmi bergabung ke jajaran Romi Satria Wahono's Army. "Berjalan dan berdjoeang bersama RSW adalah mimpinya sejak kelas 1 SMA",  itu komentarnya yang bikin saya klepek-klepek. Apalagi kalau ditambah dengan ungkapan, "I will fight for you and I will die for you, everything I do, I do it for you", hati saya makin hancur berkeping-keping. Sayangnya beberapa syair rayuannya ternyata hasil contekan "database asmara" saya 😀 Saya haqqulyaqin om Ozi akan menjadi andalan kita di masa depan. Boleh dikatakan om Ozi ini juga termasuk yang kemungkinan besar akan berhasil mewarisi karakter dan sifat saya, setelah om Acun tentunya 🙂 Bertanggungjawab, pekerja keras, dan postur tubuh cukup kokoh dan menjanjikan untuk bisa melaksanakan ajaran sehari tidur 3-4 jam. Sangat agresif dalam melakukan berbagai aktifitas khususnya PDKT, slogan utamanya adalah, "Biarku berlebihan, mendekatimu, namun kutulus …". Bagi fans saya yang telat ketemu saya dan juga telat ketemu om Acun, om Ozi pilihan terbaik berikutnya 🙂 Calon penerima beasiswa untuk kuliah tahun depan di jurusan teknik informatika, itu juga kalau lulus SMK 🙂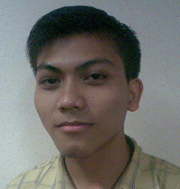 Mulyana (Mul): Pendiam, cerdas dan pekerja keras. Pemenang ke-4 lomba siswa teladan se-provinsi Banten. Jago kalau disuruh speak-speak dan debate dalam bahasa Inggris. Kemungkinan besar om Mul akan saya arahkan menjadi programmer, cocok dengan karakternya yang suka menyendiri dan kadang senyum-senyum sendiri. Sepanjang perjalanan hidupnya, tidak ada satupun gadis yang berhasil menggetarkan hatinya, kecuali hanya satu orang mantan teman SMPnya bernama *i*a,  kayaknya sudah sulit berpindah ke lain hati. Pencarian pendamping juga dia arahkan untuk mengikuti karakter, sifat, bentuk wajah dan bentuk kaki sang mantan teman SMPnya. Karakter psikopatnya kadang muncul, mudah-mudahan bisa mewarisi karakter psikopat ala RSW yang baik dan benar 🙂 Sama dengan om Ozi, saat ini masih magang, dan juga calon penerima beasiswa untuk kuliah tahun depan di jurusan teknik informatika. Saya yakin om Mulyana bisa menjadi lulusan terbaik di SMKnya tahun depan, sorot matanya yang redup dan sembab seolah mengatakan hal itu.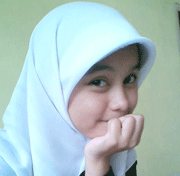 Lutvia (Pia): Yang pasti, paling manis dan cantik, karena dia satu-satunya cewek. Memiliki wajah ceria dan senyum yang menggoda banyak pria. Di setiap belokan jalan selalu ada dua atau tiga fans yang menyapanya, baik satpam Bidakara, kuli bangunan di sekitar Tebet, atau tukang ojek samping kos-kosannya. Jago bahasa Inggris dan sering menjadi juara dalam lomba debat bahasa Inggris. Termasuk pemilik tetap singgasana juara di SMKN 1 Rangkas Bitung jurusan Akuntansi. Hati-hati dan jangan GR dengan gurauan dan rayuannya, karena sebenarnya dibalik itu, dia sudah menyiapkan kata-kata penolakan untuk anda semua. Dibalik senyum ceria dan canda tawanya, ternyata gadis mungil ini menyimpan banyak trauma dan permasalahan keluarga yang kompleks. Gadis fenomenal, karena satu-satunya yang pernah menangis deras dalam sejarah permagangan di Brainmatics. Ingat basic rule-nya neng, "Jangan lawan psikopat kelas atas semacam RSW dengan ilmu psikopat ecek-ecek ala Rangkasbitung, you will cry sampai titik air mata terakhir" 🙂 Penggemar Ayat-Ayat Cinta, tapi menolak poligami ala fachri, meskipun kemungkinan untuk menerima itu tetap ada (saya duga malah akan mengikuti success story Maria-Aisyah) 😀 Masih magang, tapi saya yakin tahun depan, Brainmatics akan menjadi pilihan terakhir dan pelabuhan terbaik untuknya.
Saya membuka diri kalau ada anak-anak muda militan, pekerja keras nan cerdas serta keadaan ekonomi keluarga yang tidak mendukung, apabila ingin bergabung ke barisan ini.  Mungkin menarik kalau dimulai dari magang, meskipun tidak menutup kemungkinan dengan cara lain yang cenderung jayus, jablai, brutal atau berlebihan alias lebay, asal masih masuk ke kategori halal dan thoyyib.
Insya Allah, saya akan berusaha mendidik dan mengarahkan adik-adikku semua menuju jalan keberhasilan. Hanya perlu diingat, tidak semua orang mau dan bisa melewati jalan itu, karena sekali lagi, jalan kita ini terjal, curam, gelap, jauh, penuh lubang dan mendaki.
I will support you with everything I have and with everything inside of me. Please fly away so high, as high as hopes I pray, to come and reach for you, rescuing your soul … 😉
Welcome to the jungle adik-adikku sekalian. Kewajiban adik-adikku sekalian adalah melakukan semua pekerjaan dan tugas dengan baik dan professional. Nggak perlu khawatir apabila ada masalah yang datang, akulah penjagamu, akulah pelindungmu, akulah pendampingmu, di setiap langkah-langkahmu … 😉
Tetap dalam perdjoeangan!