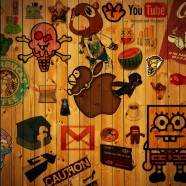 04 May

2007
Tags
Related Posts
Share This
Memperkuat Branding Media Massa Elektronik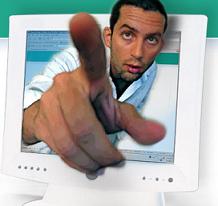 Perkembangan media massa elektronik saya pikir mau tak mau akan mengikuti arus konsep Web 2.0. Web 2.0 yang mengusung keyword: blogging, social bookmarking, social networking, RSS feeds, wikis, podcasts, social software ini kalau kita tarik abstraksinya akan berujung ke community building dan community participation. Ini mungkin sekelumit tema diskusi tadi malam, kamis 3 Mei 2007 di markas eramuslim.com di Pondok Indah yang benar-benar indah dan megah 😉 Teman-teman di EraMuslim.com, salah satu media massa elektronik dengan target muslim yang mungkin saat ini boleh dikatakan terbesar di Indonesia, mengundang saya untuk berdiskusi masalah trend dan perubahan media massa elektronik. Hmmm mungkin yang jadi provokator adalah mas Furqon, sahabat saya dari Medan yang sedang berdjoeang di eramuslim 🙂
Diskusi saya mulai dari perkembangan Internet yang membuat dunia semakin datar. Diskusi saya pertajam ke analisa pemikiran Thomas Friedman yang senada dengan majalah Times, dimana perubahan-perubahan besar akan bergeser ke movement individu. Thomas Friedman lewat Globalisasi Versi 3-nya dan Times melalui Person of the Year 2006 yang bukan memilih orang tapi YOU, ya anda semua yang share ide, konten dan knowledge di Internet. Movement individu membuat model inovasi berubah dari top-down menjadi bottom-up, bisnis juga akan mengarah ke community based organization, dimana individu or community participation akan memegang peranan penting. Otomatis ini membawa implikasi ke divisi marketing yang harus berorientasi ke marketing by participation. Pembelian egroups oleh yahoo yang akhirnya menjadi yahoogroups, Google dengan google adsensenya, Amazon dengan book reviewnya, Digg.Com dan Kilasan.Com dengan teknik toss beritanya, adalah contoh-contoh sederhana bagaimana strategi mereka mengakomodasi konsep individu participation.
Beberapa pemikiran saya untuk eramuslim.com saya rangkumkan dalam bentuk point-point seperti di bawah. Saya sengaja share di blog karena saya yakin bahwa pengetahuan ini mungkin bisa berguna untuk rekan-rekan lain yang sedang berdjoeang di dunia konten Internet 😉
Eramuslim sudah memilih ceruk pasar tersendiri yang unik dan selama ini terbukti cukup setia, yaitu muslim Indonesia. Dari konsep segitiga marketing PDB (Positioning, Differentiation, Branding), positioning dan differentiation sudah dapat. Konsentrasi dan fokus konten ke ceruk pasar yang sudah ada mungkin strategi terbaik.

Pertajam brand dan arahkan sesuai dengan ceruk pasar yang ingin dikejar. Keyword "informasi dan solusi terdepan" mungkin kurang "menggemuruh" 😉 Ini kalau dalam segitiga marketing PDB, masuk yang Branding. Gemuruh branding ini harus diperkuat, dengan mengarahkannya ke pasar unik diatas tadi.

Gunakan beberapa teknik SEO yang bisa mendukung brand. Tag title situs, penggunaan H1 di judul artikel, dan berbagai teknik SEO yang baik dan bukan masuk ke area blackhat SEO. Sebagai panduan awal tulisan di  seomoz.org mungkin menarik.

Perbanyak kegiatan yang mengarah ke individu or communty participation. Pembuatan ensiklopedia Islam, kompetisi menulis, penyediaan banner eramuslim untuk situs pribadi kontributor, dsb. Kalau perlu bentuk komunitas milis dari pembaca eramuslim, ini yang dilakukan teman-teman di media massa lain untuk meng-approach pembaca-pembaca setianya.

Aktifkan fitur sindikasi (RSS feed) yang memungkinkan pembaca dapat membaca materi-materi eramuslim tanpa mengunjungi situs. Pembaca bisa menggunakan situsnya atau software pembaca RSS untuk menarik judul, abstraksi atau bahkan materi penuh. Ini akan membuat "ruh" dan "brand" eramuslim tersebar lebih cepat ke berbagai tempat. Kalau tidak memungkinkan sindikasi materi penuh, paling tidak judul dan abstraksi bisa terambil, itu sudah cukup baik. Rata-rata portal berita nasional dan internasional sudah menyediakan fitur sindikasi ini.

Analisa secara kontinyu trend kunjungan, statistik dan temukan formula dan arah perubahan yang harus dilakukan. Gunakan berbagai tool statistik yang lengkap, misalnya google analytics, google trends, webaliser, awstats, dsb. Mengambil kata-kata Michael Dell dalam judul bukunya only the paranoid success!, diperlukan behavior ketakutan karena kehilangan customer yang disebabkan lemahnya analisa trend dan statistik, khususnya untuk media massa elektronik berhubungan kualitas konten dan kuantitas kunjungan.

Persiapkan seluruh SDM untuk perubahan. Asalkan dilandasi analisa ilmiah dan vision ke depan yang baik, tidak hanya perubahan fitur, tool, dan tampilan, kalau diperlukan harus siap untuk adanya perubahan DNA (DNA Change), meskipun ini adalah perubahan terberat dalam learning organization. Salah satu legenda kisah sukses  DNA Change adalah yang dilakukan Andy Grove yang mengubah DNA Intel dari pembuat memori chip menjadi produsen microprocessor, dan terbukti sukses karena sekarang Intel sudah menjadi raksasa microprocessor dunia.
Diskusi formal selesai sebelum Sholat Maghrib, setelah Maghrib dilanjutkan diskusi non-formal tapi lebih intens dan dalam khususnya dengan mas Ihsan, mas Bambang dan mas Furqon sampai pukul 20:00. Diskusi semakin seru dengan datangnya pak MM Nasution, pemimpin umum eramuslim yang memberikan beberapa tantangan ke teman-teman eramuslim 😉 Klimaks diskusi ditandai dengan datangnya mie rebus plus telor dan bakso anget. Thanks untuk teman-teman di eramuslim, mudah-mudahan diskusinya membawa manfaat untuk kita semua. Amiin.