10 May

2007
Tags
Related Posts
Share This
6 Tahap Membangun Komunitas Maya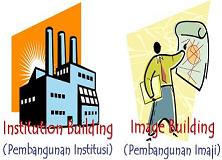 Community building (membangun komunitas) bukan hanya monopoli orang yang bergerak di darat, tetapi juga di dunia maya. Komunitas adalah kumpulan manusia atau kelompok yang berkumpul dan berdiskusi karena memiliki tujuan atau ketertarikan yang sama dalam suatu bidang tertentu. Berbeda dengan terminologi organisasi yang ketat (strict) khususnya berhubungan dengan adanya tujuan tertentu yg dikejar bersama, komunitas relatif lebih bebas karena masing-masing individu bisa saja memiliki tujuan yang berbeda-beda. Komunitas maya lebih fleksibel terutama dalam dimensi ruang dan waktu. Siapapun, kapanpun dan dimanapun kita berada, kita masih bisa tetap aktif bergabung dan berdiskusi dalam komunitas maya.
Saya mencoba memformulasikan apa yang telah saya lakukan dalam membangun IlmuKomputer.Com. Alhamdulillah akhirnya jadilah konsep 6 tahap membangun komunitas maya, yang saya sebut dengan ISeSoSBI = Identification – Segmentation – Solution – Selling – Branding – Innovation. ISeSosBI merupakan penjabaran dari 2 pilar besar community building, yaitu institution building dan image building.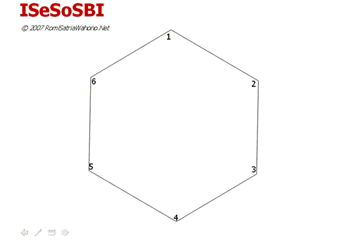 1. IDENTIFICATION
Intinya adalah identifikasi menyeluruh terhadap diri kita. Siapa kita? Apa potensi kita? Apa karya kita? Apa kompetensi kita? Pelajari potensi dan kompetensi teman-teman dekat kita (network). Ini adalah titik terpenting karena hasil identifikasi potensi dan kompetensi diri kita akan menentukan lahan dan bidang perdjoeangan yang akan kita garap. Potensi yang terbaca di diri kita kadang belum tentu kompetensi kita saat ini. Misalnya, saya punya kompetensi di bidang software engineering atau elearning system karena saya lulus dan dapat degree dalam tema itu. Tapi mungkin saya punya potensi untuk terjun ke entertainment, misal jadi pelawak  … hehehe. Nah ini yang saya sebut bidang perdjoeangan yang akan kita garap itu. Kenapa perlu mempelajari potensi dan kompetensi teman-teman kita? Supaya nanti gampang dapat dukungan, kolaborasi, sinkronisasi dan networking dalam berbagai kegiatan.
Saya kadang terpesona melihat tetangga saya di Perbalan Semarang yaitu mas Tukul Arwana yang sukses meskipun modal mepet dan wajah yang katrok tur ndeso 😉 Tapi saya putuskan bahwa saya akan fokus ke core competence saya dan bukan di dunia politik atau entertainment.
2. SEGMENTATION
Langkah kedua yang saya lakukan adalah melihat dan menganalisa pasar. Inti dari segmentation (segmentasi) adalah bagaimana kita bisa mengidentifikasi dan memanfaatkan peluang yang ada di pasar dengan kreatif. Sejak awal tahun 2003, saya melanggan ratusan milis IT Indonesia (cari dari milis yahoogroups.com), menganalisa dan membuat peta komunitas IT dan SDM. Untuk mempertajam pergerakan, bisa juga kita pilih beberapa milis yang banyak berisi tokoh yang kompeten di bidang yang kita pilih. Temukan permasalahan dan kebutuhan komunitas yang riil (user needs) dan belum ada (banyak) yang mencoba memecahkannya. Paling tidak hasil survey saya awal tahun 2003, saya temukan empat kebutuhan komunitas IT Indonesia:
Materi berbahasa Indonesia yang komprehensif dan tidak terpotong-potong. Kalau bahasa inggris sudah banyak yang punya bahkan ada yang ngaku punya koleksi ebook 20GB tapi tidak pernah dibaca 🙂

Materi mudah di-download dan bebas digunakan (lisensi open content)

Materi harus dalam format siap cetak. Kalau bisa bukan dalam bentuk html yang dipisah halaman-halaman yang memerlukan klik, ini saya duga karena koneksi internet terbatas

Layanan untuk konsultasi permasalahan secara realtime (instant messaging) dan bundling konten dalam bentuk CD yang tidak memerlukan koneksi internet
Penemuan masalah sebaiknya memang didahului dengan adanya research yang serius. Ini kalau dalam ilmu software engineering disebut dengan requirement capturing process. Semakin riil dan unik masalah yang kita temukan, proses brandingnya juga semakin mudah. Hindari masuk ke wilayah masalah yang sudah teridentifikasi dan tersegmentasi oleh orang lain. Profesor Chan Kim menyebut ini sebagai blue ocean strategy, Hermawan Kertajaya menyebut ini sebagai wilayah perawan yang harus ditangkap dalam proses targetting. Mengarungi samudra biru (blue ocean) alias wilayah perawan lebih nikmat karena kompetisi tidak relevan dan rule of the game-nya belum terbentuk.
3. SOLUTION
Saya berusaha meng-create solusi yang bisa benar-benar memecahkan masalah pada proses segmentasi diatas, yang memiliki unsur uniqueness (keunikan) yang tinggi. Lahirlah IlmuKomputer.Com 😉 Komunitas elearning dan pembelajaran jarak jauh yang berkonsep dari rakyat, oleh rakyat dan untuk rakyat. Kontributor dan aktifis komunitas menshare materi berbahasa Indonesia yang komprehensif, bebas digunakan, siap cetak (PDF) dan tersedia juga layanan konsultasi gratis dengan Yahoo Messenger. Konten IlmuKomputer.Com juga saya bundling dalam bentuk CD yang bisa digunakan tanpa koneksi internet. Solusi yang kita berikan harus tajam memecahkan masalah utama, unik, orisinil, unggul dibanding solusi lain dan cepat kita release. Nantinya ketika berkembang dan komunitas terbentuk akan ada kebutuhan-kebutuhan lain yang muncul. Kita meng-create solusi from demand alias mekanisme bottom-up, bukan kita siapin solusi seluruhnya karena itu tidak mungkin dan malah tidak tajam 😉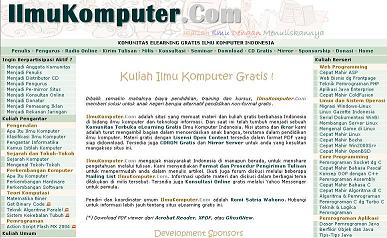 4. SELLING
Inti selling adalah bagaimana kita bisa "menjual" solusi kita kepada publik dan membuktikan bahwa solusi kita adalah berkualitas. Tetap menjaga relationship secara kontinyu dengan kontributor dan pengguna solusi kita. Community cohesion (kerekatan komunitas) harus kita jaga dengan membuat mailing list, forum atau event yang mengumpulkan aktifis komunitas baik secara maya maupun darat. Selling harus meliputi benefit selling, feature selling dan solution selling. Dan yang saya maksud selling disini bukan berarti menjual sesuatu dan mendapatkan uang dari situ.
5. BRANDING
Selling akan semakin kuat kalau kita lakukan branding dengan baik. Arahkan solusi kita untuk bisa dinikmati media massa baik cetak maupun elektronik, yang kita harapkan dapat menyebarluaskan informasi tentaung solusi yang kita buat. Banyak menulis di koran dan majalah, sehingga kita dikenal banyak orang demikian juga dengan solusi yang kita tawarkan. Branding solusi kita dengan sesuatu yang gampang diingat. Saya menggunakan nama domain "IlmuKomputer.Com" karena relatif gampang diingat, dan saya menggunakan solution brand "komunitas elearning gratis ilmu komputer dan teknologi informasi" juga karena supaya publik cepat menangkap apa yang sebenarnya saya bikin. Penghargaan yang kita dapat juga bisa menjadi branding yang menarik. Menciptakan Brand awareness adalah inti dari konsep Branding ini. Sebagai referensi, di artikel lain saya tulis tentang teknik memperkuat brand.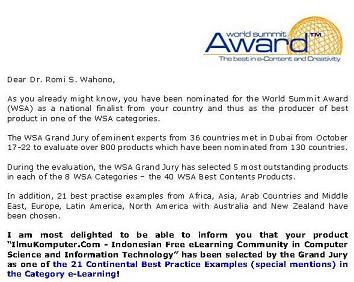 6. INNOVATION
Inovasi atau mati, adalah resep penting yang tidak boleh kita lupakan. Ketika solusi sudah kita create, selling sudah kita lakukan dan branding sudah semakin terbentuk, jangan lupa untuk melakukan inovasi-inovasi baru yang membuat solusi kita semakin segar 🙂 Change dan innovation harus terus kita lakukan dengan dasar kebutuhan publik dan hasil analisa statistik yang kita lakukan, dan itu bisa berupa feature change, behavior change atau bahkan DNA change. Ketika kebutuhan sindikasi, site citation, collaboration, maupun knowledge automation terus bermunculan, tentu tidak memungkinkan lagi saya menggunakan statik html seperti IlmuKomputer.Com yang lama. Jadi akhirnya IlmuKomputer.Com saya ubah dalam bentuk sekarang ini, yang bisa mengakomodasi semua kebutuhan tadi. Juga ketika mulai banyak teman-teman yang menginginkan materi, ujian dan sertifikat secara online saya kembangkan Braintutor yang memberikan layanan elearning sampai sertifikasi secara terpadu. Dan ketika banyak peluang mengerjakan project professional yang bisa membawa income dimana otomatis membawa manfaat untuk komunitas (membuka lapangan kerja baru, tempat aktualisasi diri para aktifis, dsb) tentu saya harus segera tangkap. Untuk itulah saya melakukan inovasi dan feature change dengan membuat beberapa lini bisnis dari IlmuKomputer.Com, misalnya Brainmatics.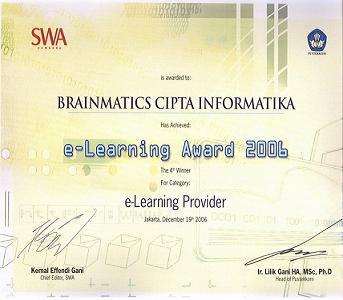 Tentu tidak mudah untuk menggapai sukses, IlmuKomputer.Com juga masih belum sukses, masih perlu terus belajar dan  berinovasi. Yang pasti semua keberhasilan datang karena adanya perdjoeangan, pengorbanan, kristalisasi keringat 😉 dan yang pasti karena petunjuk dari yang diatas.