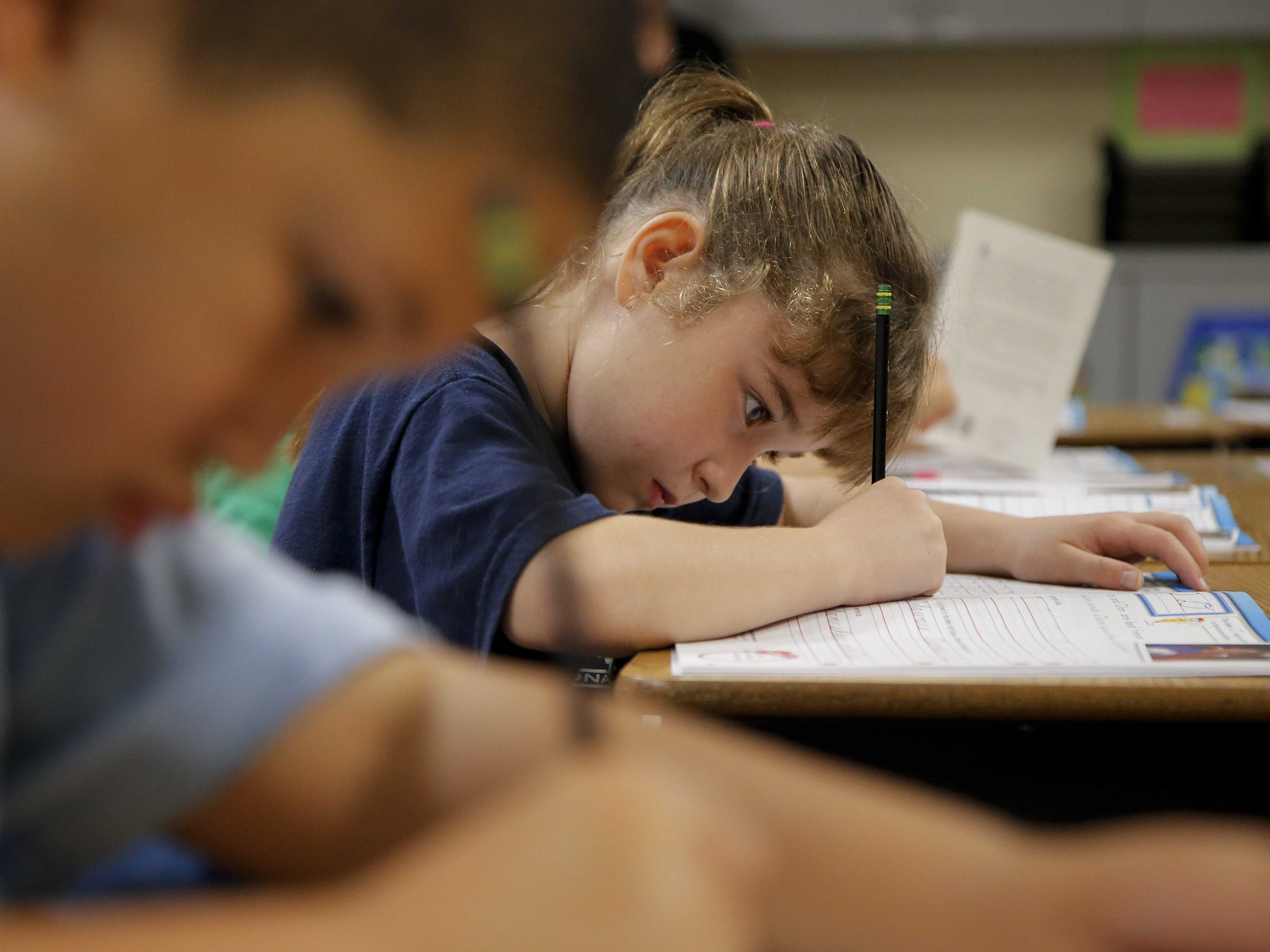 28 Nov

2008
Tags
Related Posts
Share This
IlmuKomputer.Com Learning Network
Selalu ada hikmah dalam setiap kejadian. Pasca serangan injeksi yang meluluh-lantakkan server IlmuKomputer.Com, di tengah cemas kehilangan ribuan data, saya mulai menata kembali beberapa ide yang berserakan dan terimplementasi secara terpisah-pisah. Saya mencoba berinovasi menyatukan berbagai pemikiran saya dalam bentuk IlmuKomputer.Com Learning Network. Saat ini memang tidak semua lini perdjoeangan well-implemented, tapi paling tidak, seperti biasa, saya coba strategi bottom-up, merangkak pelan-pelan, dengan style kerja think big and start small. Saya implementasikan dulu segala sesuatu yang saya mampu secara tenaga, waktu, kekuasaan dan biaya. Setelah itu tinggal jalankan dan harus grow fastly  🙂
Saya menyusun grand design tentang learning network, yang komponen utama-nya terdiri dari 6 hal, yaitu: Virtual University, Knowledge Sharing, Educational Blog, dan Training and Consulting, Company Directory dan Human Resource Directory. Konsepnya gini, kita beri layanan pembelajaran untuk memintarkan seluruh masyarakat Indonesia. Kita sebarkan materi dan literatur pembelajaran dengan bebas dan gratis, kemudian kita buat layanan knowledge sharing dan kita beri motivasi semua orang untuk untuk melakukan blogging. Kalau sudah masuk maqamnya, kita beri mereka kesempatan untuk aktualisasi diri. Dulu saya desain Brainmatics untuk tempat aktualisasi diri para aktifis IlmuKomputer.Com. Kita dukung para aktifis IlmuKomputer.Com untuk menjadi instruktur, memberi pengalaman untuk mengerjakan atau memimpin project, belajar bisnis, belajar marketing, bahkan beberapa anggota pasukan berani mati, yang mau berdjoeang dan mengurangi tidur, saya beri beasiswa untuk melanjutkan pendidikan lebih tinggi, dsb.
Nah, saya akan coba "jlentrehkan" dengan singkat setiap komponen dari IlmuKomputer.Com Learning Network. Sekali lagi, saat ini tidak semua well-implemented, tapi saya selalu yakin ungkapan Imam Hasan Al Banna, mimpi kita hari ini adalah kenyataan kita esok hari … amiiin.
Virtual University: Cikal bakalnya adalah dari University.RomiSatriaWahono.Net, yang saya buat untuk mendukung tugas saya sebagai dosen. Materi dan modul mata kuliah saya share dengan bebas, tugas mandiri, UTS dan UAS juga sudah saya siapkan, sehingga saya bisa melakukan penilaian dari manapun saya berada. Saat ini baru ada 9 mata kuliah yang kebetulan saya ampu di berbagai universitas di Indonesia. Rencana kedepannya, saya akan arahkan ke domain University.IlmuKomputer.Com. Nanti akan saya desain yang mengisi materi dan modul mata kuliah tidak hanya saya, tapi siapapun, dosen dari manapun bisa menggunakan Learning Management System yang engine-nya menggunakan Moodle ini. Mudah-mudahan mimpi kita untuk memberi kesempatan sekolah kepada para jenius didikan alam seperti Lintang di Laskar Pelangi bisa menjadi kenyataan 😉 Meskipun tidak formal education, tapi saya punya mimpi nanti kategori mata kuliah akan saya susun seperti layaknya program S1 kita. Paling tidak, kita coba mainkan kurikulum ala IEEE Computing Curiculla 2005 dengan baik dan benar lah 🙂

Knowledge Sharing: Dulu IlmuKomputer.Com hanya berposisi di area ini: sumber literatur, repositori, tempat bagi artikel, tutorial dan buku dalam bidang computing. Pemikiran ini saya mekarkan sedikit supaya bisa mengakomodasi proses Knowledge Sharing dengan lengkap. Saya menggunakan CMS blog (wordpress), sehingga proses sharing, diskusi dan proses spiralisasi pengetahuan lain lebih terakomodasi dan terkontrol dengan baik. Yang pasti, komponen Knowledge Sharing inilah yang saat ini paling matang di IlmuKomputer.Com Learning Network. Lebih dari 1600 literatur bidang computing tersedia dalam format PDF. Saat ini menggunakan domain IlmuKomputer.Org

Educational Blog: Rencana saya akan isi dengan model agregator, yang menarik artikel-artikel dari berbagai blog yang berhubungan dengan pendidikan, khususnya bidang computing. Saat ini link saya arahkan ke RomiSatriaWahono.Net, setelah agregator selesai kita kembangkan, domain akan saya arahkan ke Blog.IlmuKomputer.Com

Training and Consulting: Saya isi dengan link ke Brainmatics.Com, perusahaan yang saya bangun untuk membiayai dan mensubsidi silang profitnya untuk kegiatan IlmuKomputer.Com. Termasuk saat ini, kita menggunakan kantor Brainmatics di Menara Bidakara untuk markas dan sekretariat IlmuKomputer.Com. Banyak aktifis IlmuKomputer.Com yang saya tampung di Brainmatics saat ini. Database instruktur juga kita ambil dari penulis di IlmuKomputer.Com yang kita anggap qualified untuk mengajar dan mengerjakan project yang kebetulan berhasil kita dapatkan.

Company Directory: Rencananya akan saya isi dengan direktori perusahaan IT di Indonesia. Listing perusahaan-perusahaan IT termasuk di mana core business masing-masing akan kita tampilkan di sini. Saya pikir ini bisa jadi satu tempat kita untuk mencari perusahaan IT yang pas, yang bisa mengerjakan berbagai solusi yang kita perlukan. Termasuk para aktifis IlmuKomputer.Com yang sudah jadi entrepreneur dan memiliki bisnis sendiri bisa melakukan marketing lewat layanan ini. Mimpi saya bahwa ini akan jadi rujukan bagi perusahaan asing yang ingin meng-outsource beberapa projectnya ke Indonesia. Jadinya perusahaan asing tidak perlu repot-repot mencari data tentang kualifikasi perusahaan. Cukup akses saja layanan ini. Bakalan menghuni domain Company.IlmuKomputer.Com

Human Resource Directory: Rencana saya akan isi dengan direktori SDM IT di Indonesia. Isinya adalah listing profile SDM IT Indonesia dengan berbagai kemampuan dan sertifikasi yang dimiliki. Kita akan susun listing SDM berdasar kompetensi atau jenis karir yang ingin atau sedang dijalaninya. Saya pikir bisa jadi tempat menarik bagi perusahaan Indonesia dan asing yang mencari SDM IT dari Indonesia. Saya sedang pikirkan kapling domain yang pas untuk layanan ini, mungkin HR.IlmuKomputer.Com atau Specialist.IlmuKomputer.Com
Sekali lagi, serangan itu tidak akan membunuhku ;), tapi justru semakin memperbanyak volume adrenalin-ku, memerahkan darahku, menggandakan kekuatanku untuk terus berkarya, memberi manfaat kepada orang lain, menyumbangkan pemikiran yang nyata kepada masyarakat, dan memberi contoh kepada para pedjoeangku, bahwa aku tidak akan pernah menyerah. Akan aku kejar terus pelangiku walaupun sampai ke ujung cakrawala. Allahu akbar …
Perdjoeangan adalah pelaksanaan kata-kata … inilah jalan cinta yang aku pilih 😉
Tetap dalam perdjoeangan!