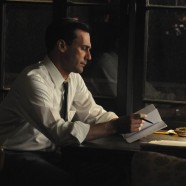 24 Nov

2008
Tags
Related Posts
Share This
10 Kiat Personal Branding Lewat Blogging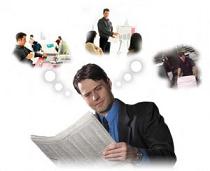 Hari Jumat, 21 Nopember 2008 yang lalu, saya diundang PT Excelcomindo Pratama alias XL untuk mengisi materi pada seri Knowledge Explore yang sudah rutin diadakan oleh XL. Tema yang dipilih oleh XL agak bombastis, Blogging: Cara Pintar Menjadi Pakar. Tapi intinya, saya menguraikan bagaimana blogging alias kegiatan ngeblog dapat digunakan untuk mendukung karir dan pekerjaan, khususnya dalam aspek personal branding.
Diskusi saya buka dengan sajian tentang fenomena penting dunia IT yang sering luput kita perhatikan, diantaranya adalah:
Internet dengan WWW sebagai garda depannya, membuat

dunia ini semakin datar

. Pendapat ini disampaikan oleh

Thomas L. Friedman

dalam buku best seller-nya 

The World is Flat

. Perlu dicatat bahwa jumlah pengguna Internet dunia menembus ke angka 1,3 miliar. Menurut

InternetWorldStats.Com

, Indonesia mencatatkan diri pada urutan no 14 dunia, mengalahkan spanyol dan beberapa negara maju lainnya secara jumlah pengguna Internet. Isu bahwa jumlah pengguna Internet di Indonesia adalah kecil dan tidak perlu dipikirkan adalah konspirasi tingkat tinggi untuk menjauhkan masyarakat dari kekuatan dan magic bernama Internet.

Mesin pencari adalah kultur baru pencarian pada masyarakat dunia ini. Era yellow pages, papan pengumuman, informasi di surat kabar dan bahkan nomor ajaib 108, sudah semakin tergerus oleh Internet. Pencarian di Internet melebar ke arah pencarian pekerjaan, nara sumber, pembicara, dosen, travel agent , toko, gedung perkantoran, alamat dan no telepon seseorang, dsb. Kultur inilah yang saya gunakan dalam ketika memutuskan mencoba jalur personal branding lewat blogging supaya bisa mendukung karir dan pekerjaan saya. Jalan inilah yang juga dibidik oleh Boeing dan Sun Microsystem, yang mencoba menggunakan model corporate blogging, dengan meminta Randy Baseler dan Jonathan untuk memimpin blogging culture di perusahaan mereka.

Datarnya dunia membuat

perubahan bisa dilakukan oleh individu atau kelompok kecil

, di manapun berada. Dunia bergeser dan terjadi perubahan trend para pelopor dan perubah (

agent of change

), yang bukan dari negara besar, bukan dari perusahaan besar dan juga bukan dari universitas besar. Masalah ini dibahas tuntas oleh

Friedman

melalui

teori versi globalisasi yang mulai 1990 masuk ke versi tiga

. Majalah Time, meskipun dengan redaksi yang berbeda, juga membahas isu ini lewat kontroversi

Time's Person of the Year tahun 2006

, yang memilih 

You

(Anda). Ya, anda yang melakukan

knowledge sharing

di Internet, konsumer dan produser

user generated content

. Produk dan kreatifitas di dunia maya yang membuat perubahan tidak hanya di dunia maya sendiri, bahkan di dunia nyata, sering saya sebut dengan

kreatifitas maya

.

Trend SDM dunia mengarah ke versatilist, yaitu spesialis yang memiliki kemampuan menjelaskan produk dan keunggulan yang dimiliki kepada orang lain dengan baik. Para spesialis yang versatilist adalah orang yang bisa menyeimbangkan kemampuan verbal dan tulis, dan juga menggabungkan keunggulan defacto dan dejure. Blogging adalah exercise yang baik dalam membentuk keunggulan tulis, dan juga titik awal menemukan keunggulan defacto bagi yang serius menjalaninya.
Fenomena diatas semakin meyakinkan kita bahwa blogging dan mengembangkan kreatifitas maya adalah media dan jalan menuju perubahan. Blogging adalah alat untuk sharing, branding, business dan marketing yang murah, efektif dan efisien.
Lewat blog-lah saya sebarkan seluruh CV dan portfolio saya. Dan lewat tulisan di bloglah, saya memainkan persepsi orang lain supaya yakin bahwa saya mampu dan pantas mengerjakan suatu pekerjaan. Saya bahkan tidak pernah melamar pekerjaan, melamar menjadi dosen pada suatu universitas, menjadi nara sumber, menjadi pengisi seminar atau bahkan memburu tender secara agresif. Intinya, saya tidak pernah dan tidak ingin secara kasar dan agresif memburu karir, termasuk pekerjaan, jabatan, harta, dan tahta. Saya cukup melakukan personal branding lewat blog dan membuat kreatifitas maya seperti IlmuKomputer.Com. Dan saya biarkan semua itu memburu saya … Wahai para pedjoeangku, inilah jalan cinta para legenda itu .. ehm ehm 🙂
Beberapa kiat yang saya lakukan selama ini dalam aktifitas ngeblog alias blogging, khususnya berhubungan dengan personal branding adalah sebagai berikut:
Sediakan Profile, Portfolio dan CV Lengkap. Informasi lengkap harus kita berikan lewat blog kita sehingga orang semakin mudah menemukan kita. Yang penting kita sajikan adalah profile lengkap, penghargaan yang kita terima, portfolio dan pengalaman kerja kita, sertifikasi yang kita miliki, daftar publikasi paper, dan cara mengkontak kita (alamat, telepon, email, ym, dsb). Yakinlah bahwa asal positioning yang kita bentuk positif, dan semua tulisan kita sajikan dengan ikhlash untuk kebaikan masyarakat, Insya Allah tidak akan ada yang menyalahgunakan data kita untuk melakukan kejahatan.

Fokuskan Tema Tulisan ke Core Competency yang Kita Miliki. Putuskan dan pilih bidang garapan alias core competency yang kita inginkan dalam karir. Fokuskan tema tulisan hanya di sekitar core competency kita tersebut. Kalau yang kita bidik ada banyak, buat dalam beberapa kategori yang mempermudah pembaca memahami positioning kita. Positioning kita biasanya kita tulis dan subtitle pada blog. Contohnya, saya menggunakan kalimat: Learning, Researching, Entrepreneuring, Teaching, Motivating and Inspiring People. Sedangkan fokus core competency yang saya kejar adalah bidang: Software Engineering, eLearning, Entrepreneurship, Kemahasiswaan, Research Methodology, Open Movement dan Knowledge Management. Meskipun kelihatan banyak, tapi sebenarnya kesemuanya itu masih dalam satu ikatan bahasan yang saling berhubungan. Usahakan kita memiliki success story pada tiap core competency yang kita kejar. Success story bisa berupa produk, services, experience atau hasil penelitian. Sucess story membuat materi dan berbagai hal yang kita sajikan lebih bermakna dan berkarakter, serta tidak garing apalagi hampa 🙂

Tulis Sesuai dengan Target Pembaca dan Gunakan Bahasa "Manusia". Ketika target pembaca saya adalah mahasiswa, maka saya harus menyajikan tulisan dengan bahasa mereka. Bahasa pergaulan, syair lagu anak muda dan ungkapan mereka, kadang harus saya gunakan, supaya saya bisa membuat kohesi alias rekatan dengan mereka. Menggunakan bahasa paper yang jaim, jayus dan jablai akan membuat bidikan kita lari, ketika baru satu paragraf membaca tulisan kita. Jadi, mari kita gunakan bahasa "manusia" yang baik dan benar 🙂 Tapi jangan terjebak ke pergeseran karakter atau positioning, usahakan tulisan kita tetap sesuai dengan karakter dan positioning kita. Ketika karakter dan positioning saya ke arah ilmiah, saya akan menyajikan tema misalnya tentang cinta dengan tetap dalam koridor ilmiah, valid dan logis, meskipun tetap terlihat sentuhan hatinya 🙂

Bidik Keyword yang Kita Kejar di Mesin Pencari. Mesin pencari adalah kultur baru pencarian, ini konsep penting yang harus kita pegang. Saya membidik beberapa keyword alias kata kunci yang sesuai dengan core competency saya. Bagaimana caranya? Dengan banyak menulis tentang suatu keyword, sebenarnya kita sudah menciptakan "banjir" keyword di mesin pencari. Saya juga mengizinkan orang lain untuk membahas atau meletakkan tulisan saya pada situs atau blog mereka, asal tetap memberikan link ke URL kita. Itu sebenarnya membantu meningkatkan backlink ke blog kita. Saya berusaha membidik keyword: software engineering, elearning, entrepreneurship, supaya bermunculan di setiap pencarian yang dilakukan oleh orang lain. Ketika artikel kita betebaran di berbagai situs, maka sebenarnya kita sudah membuat pusing dunia nyata dengan dunia maya 🙂 Ketika banyak orang menggunakan Search Engine Optimization (SEO) untuk mencari uang di Internet, saya memanfaatkan SEO dalam meningkatkan karir dan membuat lompatan dalam pekerjaan saya.

Prioritaskan Tulisan ke Tema Bidang Kita yang Sedang Booming. Ketika tema UU ITE dan Pornografi menjadi booming, maka saya mulai fokuskan tulisan ke tema bahasan UU ITE dan Pornografi di Internet. Dengan harapan bahwa imbas melesatnya pencarian di tema tersebut akan mengarah ke blog kita. Terbukti bahwa kemudian banyak TV, radio, dan surat kabar menjadikan saya nara sumber. Kenapa kok bisa begitu? Ya karena kultur pencarian produser dan wartawan juga ke Internet, jadi mereka mencari nara sumber dari Internet, dan ketika itu mereka akhirnya menemukan tulisan-tulisan saya. Perlu dicatat bahwa marketing dan branding adalah aktifitas mengembangkan persepsi pihak lain. Maka tulisan-tulisan saya adalah argumentasi nyata, yang membuat saya dipersepsikan mengerti dengan baik tentang bidang yang saya bahas tersebut.

Bangun Komunitas dan Network Lewat Berbagai Layanan Social Network. Banyak orang menertawakan saya ketika saya bermain di Friendster dan Facebook :). Padahal keduanya adalah tren layanan yang digemari anak muda, pelajar dan mahasiswa kita. Ingat bahwa sebagian besar pengakses Internet di Indonesia adalah pelajar dan mahasiswa. Pemilik account Friendster dari Indonesia kabarnya menduduki peringkat tiga sedunia. Saya ingin membuat para pembaca yang saya bidik bisa menemukan saya baik disengaja atau tidak, dari mesin pencari ataupun pada setiap layanan web yang mereka akses. Saya tidak mau kehilangan mereka, karena tulisan-tulisan di blog saya sebagian saya targetkan untuk mereka. Termasuk saya tidak melarang fans berat saya yang membuatkan forum bernama Romi Satria Wahono Fans Club 🙂

Gunakan Strategi Paternalistik Positif dan Heroic Leadership. Masyarakat kita adalah masyarakat paternalistik. Itulah yang membuat perang Pangeran Diponegoro selesai tahun 1830, kenapa? padahal masih ada ribuan pasukan yang siap bertempur melawan Belanda. Alasannya hanya satu, karena Pangeran Diponegoro tertangkap 🙂 Sifat masyarakat yang paternalistik sebenarnya tidak masalah kita gunakan, asal kita gunakan untuk hal yang positif. Saya ingin mempengaruhi pembaca saya dengan berbagai model influence tactic gaya paternalistik maupun heroic leadership. Salam perdjoeangan dengan ejaan kata ala DJ dan OE selalu saya dengungkan, supaya semua memahami bahwa saya sedang mengajak semua pembaca saya untuk tidak malas, lesu atau kehilangan motivasi. Mereka akan turut berdjoeang kalau saya juga berdjoeang, dan semua akan ikhlash mengurangi tidur kalau saya juga mengurangi tidur saya. Itulah paternalistik positif dan itulah heroic leadership 🙂

Perbanyak Tulisan dengan Keyword Target Karir. Saya kembangkan tulisan ke berbagai keyword pekerjaan dan karir yang saya bidik. Saya membidik keyword misalnya, juri software, juri multimedia pembelajaran, dosen software engineering, pakar software engineering, konsultan software engineering, pakar elearning, konsultan elearning, dsb. Semakin banyak saya membuat tulisan tentang tema-tema itu, semakin banyak peluang blog saya akan didatangi oleh pengunjung berdasar hasil pencarian pada mesin pencari yang mereka lakukan. Saya akhirnya diminta menjadi dosen di berbagai tempat, menjadi juri di banyak sekali kompetisi dan lomba yang diadakan berbagai institusi di Indonesia, dan mendapatkan kesempatan mengerjakan dan memimpin berbagai project di bidang yang saya geluti. Sekali lagi ingat konsep penting, para legenda tidak pernah mengejar harta, jabatan, tahta apalagi wanita (halah) 🙂 Jadilah legenda yang banyak berkarya yang bermanfaat untuk masyarakat, dan tunggulah semua itu datang kepadamu 🙂

Perbanyak Tema Tentang Produk Kita. Ketika sudah memiliki produk ataupun layanan yang siap dijual, misalnya saya punya produk elearning content dan system yang siap saya tawarkan, saya perbanyak tulisan dengan tema tentang layanan tersebut. Ini bukan berarti bahwa saya harus menulis tentang produk itu sendiri, tapi bisa saja saya tulis bagaimana saya membuat produk tersebut, metodologi apa yang saya gunakan, bagaimana success story pada saat implementasi, strategi implementasi, dsb.

Buat Kerjasama dengan Majalah atau Koran. Ketika tulisan kita sudah semakin matang, saya yakin akan banyak majalah dan koran cetak yang mengajak kerjasama untuk mempublish tulisan kita lewat majalah atau koran mereka. Ada beberapa majalah yang saat ini rutin mengambil tulisan saya. Sehingga tugas saya hanya menulis di blog, dan mereka datang untuk mengambil tulisan yang sesuai dengan target pembaca dari majalah dan koran tersebut. Tawaran dari beberapa penerbit juga datang untuk membukukan tulisan-tulisan saya yang ada di blog ini. Kiat ke-10 ini saya pikir langkah awal yang penting untuk menghantarkan kita menjadi professional blogger, dimana kita bisa hidup dari tulisan-tulisan dan karya-karya kita.
Beberapa hal dari kiat-kiat diatas mungkin seperti mimpi-mimpi yang sulit kita raih. Tapi saya yakin, asal kita punya komitmen dan konsistensi dalam membuat tulisan di blog, makan mimpi tersebut akan tercapai dalam waktu yang cepat. Kesepuluh hal diatas adalah sesuatu yang saya lakukan, dan alhamdulillah saya berhasil mencapai banyak hal, yang dulu hanya berakhir di mimpi-mimpi saya.
Mari kita ingat ungkapan ulama besar bernama Hasan Al Bana, mimpi kita hari ini adalah kenyataan esok hari …
Tetap dalam perdjoeangan!