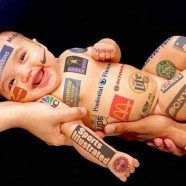 21 Apr

2008
Tags
Related Posts
Share This
Pengembangan Konten di Era Web 2.0
Pada seminar kecil yang diadakan Kementrian Negara Riset dan Teknologi (RISTEK) tanggal 11 April 2008, saya mendapat kesempatan untuk menyampaikan bahasan tentang konten dan bagaimana pengelolaan konten di era dan paradigma baru yaitu Web 2.0. Materi diskusi seputar pengertian tentang konten, masalah publikasi konten di Internet, aplikasi untuk mengelola konten, strategi pengembangan konten dan yang terakhir tentang content monetizing. Diskusi menarik karena dihadiri oleh pak Idwan Suhardi (Deputi Bidang Pendayagunaan dan Pemasyarakatan Iptek), pak Engkos Koswara Natakusumah (Staf Ahli Menteri Negara Ristek Bidang Teknologi Informasi dan Komunikasi), pak Kemal Prihatman (Asdep Pengembangan dan Pemanfaatan Teknologi Informasi), dan pak Agus Sediadi. Tertarik? Ikuti tulisan ini …
Saya mencoba mengkompilasi jenis atau ragam konten menjadi sebagai berikut:
Berdasarkan Media

Text-based Content: Konten berbasis text seperti yang ada di wikipedia.org, ilmukomputer.com, dsb. Konten berbasis text lebih cepat dibuat dan dipublish melalui Internet karena relatif secara ukuran file juga lebih kecil.

Multimedia-based Content: Konten berbasis multimedia, baik itu multimedia linier (seperti film dan video yang berjalan sekuensial dan garis lurus) maupun multimedia interaktif (seperti multimedia pembelajaran yang memungkinkan kita menggunakan mouse, keyboard untuk mengoperasikannya). Konten berbasis multimedia relatif lebih memerlukan waktu dan cost dalam pembuatan maupun publikasinya di Internet, dikarenakan ukuran filenya yang relatif besar.

Berdasarkan Tingkat Kemanfaatan

Data: Sesuatu yang tidak membawa arti, bersifat mentah dan merupakan kumpulan dari fakta-fakta tentang suatu kejadian. Bisa juga merupakan suatu catatan terstruktur dari suatu transaksi, dan boleh dikatakan materi penting dalam membentuk informasi.

Informasi: Kompilasi dari data. Informasi memiliki arti, relevansi dan juga tujuan. Transformasi data menjadi informasi adalah dengan menambahkan "nilai". Informasi adalah data yang telah diolah menjadi sesuatu yang membawa arti

Pengetahuan: Gabungan dari suatu pengalaman, nilai, informasi kontekstual dan juga pandangan pakar yang memberikan suatu framework untuk mengevaluasi dan menciptakan pengalaman baru. Bisa berupa solusi pemecahan suatu masalah, petunjuk suatu pekerjaan dan ini bisa ditingkatkan nilainya, dipelajari dan juga bisa diajarkan kepada yang lain.
Saya memberikan penjelasan beserta contoh yang menarik bagaimana sebuah transformasi dari data-informasi-pengetahuan bisa terjadi, dan bahkan transformasi berikutnya dari pengetahuan sebenarnya adalah wisdom (kebijakan). Saya juga akan bahas masalah ini secara mendetail di posting lainnya.
Berdasarkan Lisensi

Open Content: Segala jenis hasil kerja kreatif yang dipublikasikan dalam suatu format (lisensi) yang memungkinkan pihak lain (individu, perusahaan, organisasi) untuk memperbanyak dan memodifikasi informasi didalamnya. Hak cipta dalam open content tetap ada, tapi lisensi memungkinkan orang lain bebas untuk menggunakan dan memodifikasinya. Jenis lisensi open content diantaranya adalah: GNU Free Documentation License (GFDL), Creative Common License, Open Content License (OPL) dan Open Directory License (ODL).

Proprietary Content: Segala jenis hasil kerja kreatif yang dipublikasikan dalam suatu format (lisensi) dengan berbagai batasan dalam penggunaan, modifikasi, atau memperbanyak. Lisensi proprietary content biasanya dalam bentuk royalti (uang) ke pemilik hak ciptanya. Perlu dicatat bahwa meskipun sebuah proprietary content menyatakan sebuah produk adalah free content, tapi belum tentu produk itu free for (redistribute) atau free for modify.
Diskusi berikutnya adalah tentang mengapa kita harus melakukan publikasi konten di Internet. Beberapa alasan yang saya beri adalah sebagai berikut:
Pengguna Internet di dunia sangat besar, mencapai lebih dari 1 miliar. Pengguna Internet di Indonesia mencapai 20 juta. Ini media tempat publikasi konten yang sangat menarik dan tidak ada satupun media massa beroplah melebihi 20 juta. Internet adalah kekuatan yang mendatarkan dunia kata Thomas Friedman. Intinya publikasi di Internet adalah cara murah, mudah, cepat dan gratis dalam melakukan menyebarkan informasi ke masyarakat.

Menurut The Internet Economy Indicator (2000), nilai ekonomi internet tercatat sangat besar (lebih dari 850 miliar dollar). Angka ini mengalahkan nilai ekonomi dari Asuransi (724 miliar dolar) dan Kendaraan (728 miliar dolar), yang beberapa dekade sebelumnya mengalami masa kejayaan. Sayangnya tiap tahun lebih dari 100 miliar nilai ekonomi Internet disumbangkan oleh bisnis pornografi. Tentu selain berharap cipratan dari nilai ekonomi yang besar ini, kita tentu punya motivasi lebih untuk mewarnai konten-konten Internet dengan konten-konten mendidik, sehat dan berguna untuk seluruh masyarakat di Indonesia.

Internet mengubah kultur masyarakat di dunia, baik dalam mencari sumber informasi baik berupa referensi research, berita, lowongan kerja (google.com), maupun kultur dalam sosial networking (friendster.com, facebook.com). Karena itulah sering disebut Content is the King di era Web 2.0, karena dengan content kita bisa mengubah dan men-drive kultur masyarakat, mau kita jadikan baik atau buruk.

Internet memungkinkan individu atau sekelompok kecil orang melakukan perubahan di dunia ini. Ini sesuai dengan teori  globalisasi versi 3 yang dikatakan oleh Thomas Friedman, dimana yang melakukan perubahan di dunia ini bukan lagi negara (globalisasi versi 1), perusahaan (globalisasi versi 2), tapi adalah indvidu dan kelompok-kelompok kecil. Teori ini diamini oleh majalah Time yang memberi penghargaan kepada siapapun, individu-individu yang melakukan sharing knowledge di Internet dan juga para kontributor dari layanan user-generated content sebagai Time's Person of the Year. Ini yang sering disebut Open is the King. Keterbukaan, sharing dan discussion adalah keyword penting dalam publikasi konten di Internet.
Bagaimana pengelolaan kontent berbasis Web 2.0, nah ini saya bahas di materi diskusi berikutnya. Yang pertama saya mencoba mengenalkan secara gampang makhluk apa itu Web 2.0.
Web 2.0  adalah tren yang digunakan pada teknologi WWW dan web desain yang bertujuan untuk memfasilitasi kreatifitas dalam sebuah komunitas berbasis web: sharing informasi, sindikasi informasi, dan kolaborasi atau diskusi antar pengguna. Karakteristik utama dari Web 2.0 adalah user-generated content, artinya kita mencoba membuat sebuah layanan yang pengguna kita ikut serta dalam mengisi kontennya. Perlu dicatat bahwa sebagian besar pengelolaan konten di Internet menuju ke Web 2.0.
Contoh layanan dan aplikasi yang berbasis Web 2.0 adalah:
Social Networking: friendster.com, facebook.com

Wikis: wikipedia.org

Maps: maps.google.com, wikimapia.com

File: rapidshare.com, 4shared.com, gudangupload.com

Blogs:

Text: wordpress.com, blogspot.com, multiply.com

Foto: flickr.com

Video: youtube.com
Layanan seperti diatas bisa kita bangun sendiri dengan memanfaatkan Content Management System (CMS) opensource diantaranya adalah:
Blog: WordPress.org

eLearning: Atutor.ca, Moodle.org

Portal: Joomla, Drupal

eCommerce: osCommerce, Zen Cart

Groupware: phpGroupware, aCollab

Forum: phpBB, iceBB

Image Gallery: phpWebGallery, Coppermine

Wiki: Dokuwiki, Mediawiki, pmWiki
Di sesi terakhir saya membahas tentang strategi pengembangan konten, ini sebagian merupakan rangkuman dari apa yang saya tulis di posting berjudul teknik membangun komunitas maya dan mengenal bisnis di Internet. Formulasi content development strategy saya visualisasikan secara mudah dan saya sebut dengan ISeSoSBI = Identification – Segmentation – Solution – Selling – Branding – Innovation. Animasi di bawah mudah-mudahan bisa memperjelas uraian saya.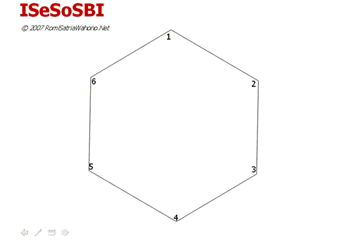 Pertanyaan mungkin datang dari teman-teman, mengapa RISTEK harus memperhatikan masalah layanan konten dan Web 2.0 ini? RISTEK memiliki banyak agenda berhubungan dengan content development, termasuk didalamnya kegiatan-kegiatan sosialiasi Iptek ke masyarakat seperti dalam project Warintek, Teknologi Tepat Guna, IGOS, dsb. Tentu sangat menarik apabila berbagai kegiatan RISTEK ini mengadopsi kultur Web 2.0 sehingga distribusinya lebih cepat, efektif dan manfaatnya dapat dinikmati masyarakat Indonesia di manapun berada.