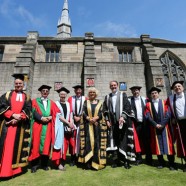 26 Jul

2008
Tags
Related Posts
Share This
UI dan UPI Melejit di Rangking Webometrics Juli 2008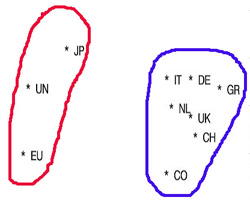 Webometrics telah mengeluarkan rangking universitas dunia untuk versi Juli 2008 pada tanggal 24 Juli kemarin. Universitas di Indonesia yang berhasil masuk ke dalam best 5000 bertambah menjadi 23 universitas  (sebelumnya 17 pada Webometrics versi Januari 2008). Saya pikir suatu kemajuan dan pencapaian yang meskipun pelan, tapi harus kita apresiasi bersama 😉 Yang cukup menarik dari Webometrics Juli 2008 ini adalah rangking Universitas Indonesia (UI) naik tajam menjadi 1291 (sebelumnya 1998). Kemudian Universitas Pendidikan Indonesia (UPI) yang Juli 2008 ini boleh dikatakan debutan baru, melejit cukup tajam di urutan 2035, menggusur Universitas Petra dan IPB yang selama ini setia menemani UGM, ITB dan UI. Setelah bahasan tentang Branding University, kita coba analisa Webometrics Juli 2008 ini yuk!
UPI melejit karena mendapatkan keuntungan dari bobot parameter Visibility yang mencapai 50% dari total nilai parameter Webometrics. Ini menutup kekurangan nilai parameter Rich Files dan Scholar yang masih agak rendah (rangking 5676 dan 4922), karena efek kebijakan menutup akses publik terhadap file-file dan publikasi ilmiah UPI. Saya yakin sahabat-sahabat saya di UPInet yang dipimpin dosen militan seperti pak Munir bisa memahami kegelisahan yang sempat saya ungkapkan pada saat penjurian INAICTA 2008 beberapa waktu lalu di UPI. Mohon maaf kalau diskusi masalah open content dan open publication kemarin jadi agak memanas pak 🙂 Saya ingin UPI yang menjadi lokomotif kampus pendidikan di Indonesia berdiri paling depan dan meng-inspirasi "Universitas tapi IKIP" di berbagai wilayah Indonesia lain untuk tampil di level internasional.
Kita juga harus acungi jempol untuk kegigihan Universitas Kristen Petra, karena rangking Scholar-nya melejit di urutan 303 dunia (sebelumnya 582). Rangking 303 dunia adalah rangking tertinggi selama ini untuk Indonesia, karena belum pernah ada universitas di Indonesia yang mencapai itu. Dan otomatis, kedudukan 303 dunia ini mendongkel posisi ITB yang selama ini selalu menjadi terbaik untuk nilai Scholar dari universitas di Indonesia. Menurut saya, parameter Scholar dan Rich Files, meskipun hanya memiliki bobot total 30% secara metodologi Webometrics, tapi jujur saja keduanya adalah parameter sebenarnya dari penilaian kualitas sebuah universitas. Keduanya mengarah ke kuantitas publikasi paper dari para dosennya, dan seberapa jauh universitas meng-open content-kan berbagai dokumen ilmiahnya.
Welcome to the jungle untuk Universitas Diponegoro, Universitas Budi Luhur, Universitas Sumatera Utara, Universitas Islam Indonesia, dan Universitas Sebelas Maret yang masuk ke jalur kompetisi 5000 besar Webometrics. Mudah-mudahan tetap istiqomah untuk meningkatkan rangking universitas masing-masing 😉
Universitas lain yang ada di status quo alias tanpa pergerakan ranking yang berarti 😉 harus mulai berbenah dengan menganalisa parameter nilai yang masih rendah. ITS, STT Telkom, Binus, Unpad dan Unpar perlu lebih kerja keras lagi di parameter Rich Files dan Scholar. Sedangkan IPB, Gundar, dan PENS ITS juga perlu membenahi parameter Size dan Visibility. Lakukan lebih banyak branding di dunia maya, perkuat community building, perbaiki struktur direktori situs dan URL supaya lebih search engine-friendly, dan bila memungkinkan gunakan berbagai teknik SEO yang halalan toyiban. Hati-hati, Webometrics akan memberikan "hukuman" pada edisi mendatang (Januari 2009) terhadap kampus-kampus yang menggunakan cara-cara haram dalam meningkatkan backlink dengan menggunakan link farm atau paid backlink.
Daftar lengkap rangking Webometrics Juli 2008 untuk Universitas di Indonesia seperti gambar di bawah.
Khusus untuk UPI, menurut saya Divisi IT atau rektorat-nya sebaiknya mengirim email ke pihak Webometrics karena mendapat catatan khusus tentang nama domain ganda (Note no 45 untuk UPI). Sedangkan UI juga harus merevisi nama universitas mana yang sebaiknya digunakan, apakah tetap Universitas Indonesia atau University of Indonesia. Kedua nama itu bahkan dianggap berbeda oleh Webometrics, karena masing-masing mendapatkan rangking sendiri-sendiri untuk nama domain AC.ID dan EDU.
Mungkin teman-teman ada yang bertanya tentang jadwal saya yang padat pada bulan ini. Kebetulan saya dapat tugas negara untuk menjadi juri ICT Award (INAICTA) 2008, khususnya untuk kategori Smart Campus (TESCA). Saya bersama mas Donny BU dan beberapa juri lain harus muter ke 15 kampus yang menjadi nominator (dari total 80 pendaftar) sampai akhir bulan Juli 2008 ini.
Dalam setiap kesempatan berdiskusi dengan teman-teman di universitas, saya selalu berusaha mengajak untuk membuka diri, terutama berhubungan dengan publikasi ilmiah, skripsi, thesis dan disertasi dari mahasiswa dan dosen. Membuka semuanya itu ke publik (internet) akan membuat ilmu pengetahuan dan hasil penelitian yang kita lakukan lebih inklusif dan mudah dimanfaatkan oleh masyarakat luas. Membuka publikasi ilmiah kepada publik akan justru menghindari plagiarism, karena jumlah "polisinya" lebih banyak 😉 dan community punishment ke pelaku lebih efektif daripada cara lain yang menelan lebih banyak dana dan waktu. Dan yang pasti, kesemuanya ini akan membawa universitas yang bersangkutan ke jalur madzab Science 2.0, serta membuka kesempatan mengikuti kompetisi rangking ala Webometrics. Yang akhirnya otomatis akan mengangkat nama universitas di Indonesia di dunia Internasional.
BTW, sistem rangking universitas dunia selain Webometrics, selengkapnya bisa dibaca di artikel saya tentang rangking universitas berdasarkan ARWU dan THES-QS.
Tetap dalam perdjoeangan!