25 Mar

2008
Tags
Related Posts
Share This
Tips Hidup 600 Tahun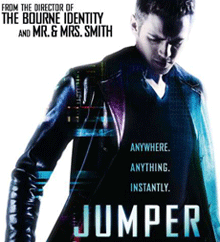 Saya akhirnya memutuskan untuk membuka rahasia besar saya di posting ini. Ya, jujur saja, saya telah merasakan bagaimana hidup lebih dari 600 tahun. Saya bisa berpindah lokasi secara cepat layaknya jagoan pada film The Jumper, mengatur waktu dan posisi dimana saya harus berada pada suatu waktu. Saya ada di dekat pangeran diponegoro ketika sang pangeran tinggi besar yang berjubah dan bersorban ini berdjoeang mengenyahkan bangsa penjajah. Saya turut menyaksikan bagaimana seorang anak bernama Konosuke Matsushita terlahir di desa Wakayamashi Sendan, Jepang. Ikut bersedih ketika satu persatu kakak adiknya meninggal karena kelaparan. Umur 10 tahun sudah harus bekerja di bengkel, berpindah menjadi teknisi listrik, ketika bisnisnya sudah mulai hidup, gempa 1 September 1923 membuyarkan semua mimpinya. Toh perdjoeangan tetap berlanjut, produksinya berkembang dari peralatan elektronik sederhana seperti radio, seterika, senter, kipas angin, sampai ke kapal laut dan bahkan pesawat udara. National dan Panasonic adalah dua brand besar milik Konosuke Matsushita.
Pada masa yang lain, saya ikut menunggu Bill Gates yang lagi antre sejak Subuh supaya bisa menggunakan Teletype, jenis  komputer pertama dan satu-satunya di SMP Lakeside, Seatle. Saya juga melihat Bill Gates bersama sahabatnya Paul Allen sedang merayu Ed Robert, sang pembuat Altair 8080, supaya mau menggunakan bahasa pemrograman BASIC yang mereka ciptakan di mesin Altair 8080 itu. Lahirlah Microsoft di musim panas tahun 1975, yang menjadi perusahaan software terbesar sekaligus paling kontroversial dalam sejarah komputer di dunia.
Olala, saya kok melihat sekelebatan penampakan si Kevin Mitnick yang lagi menyusup ke komputer perusahaan Santa Cruz Organization di tahun 1987. "The Condor" ini jugalah yang merusak komputer milik DEC setelah dipenjara karena kasus Santa Cruz. Sipir penjara di Lompoc ketakutan dengan legenda Kevin Mitnick dan menyangka dia bisa masuk ke komputer hanya dengan modal telepon, sampai sipir penjara memasukkan Kevin ke ruang isolasi penjara selama berbulan bulan. Menyedihkan dan saya turut prihatin karena manusia brillian yang sedang mencari jati diri ini terpaksa mengalami gangguan jiwa karena isolasi penjara itu. Keluar dari penjara, semakin banyak korban berjatuhan, termasuk server perusahaan sekelas Sun Microsystem. Petualangannya berakhir ketika berhadapan dengan seorang hacker bernama Shimomura yang dibantu FBI. Kisah penangkapannya sangat legendaris, dramatis dan sempat diangkat dalam sebuah film dokumenter berjudul Takedown. Bebas dari penjara tahun 2000, Kevin baru boleh menyentuh komputer dan Internet tahun 2003. Menulis banyak buku selama dipenjara dengan nama "Anonymous" dan mendirikan perusahaan keamanan komputer setelah keluar dari penjara.
Waduh keasyikan cerita, saya malah kelupaan membagi tips supaya bisa hidup 600 tahun. Tips dan triknya hanya ada dua:
Banyak minum air putih, usahakan pagi, siang dan malam masing-masing dua gelas

Baca biografi tokoh. Tokoh apapun yang anda ingin pahami. Dalam perdjoeangan hidupnya tiap tokoh memiliki sisi gelap dan sisi baik kehidupan. Rasakan, nikmati, ikuti dan bayangkan kehidupan mereka. Ambil yang positif dan tinggalkan yang negatif. Apabila seorang tokoh kira-kira berumur 60 tahun, maka anda cukup membaca 10 biografi tokoh untuk bisa hidup 600 tahun.
Dengan banyak membaca biografi para tokoh, anda bisa lebih bijak dalam berbuat. Kita bisa menggunakan berbagai strategi para tokoh dalam berbagai masalah yang anda hadapi di dunia. Kita bisa menjadi The Jumper dalam arti yang sebenarnya, berpindah dari satu kehidupan tokoh ke tokoh yang lain, dari suatu masa ke masa yang lain. Anda bisa mengetahui tips dan trik mereka dalam menempuh pendidikan, mendapatkan pekerjaan, melakukan bisnis, atau akhirnya mungkin anda bisa mengetahui bagaimana mempersingkat waktu untuk mendapatkan kesuksesan hidup.
Selamat menikmati hidup 600 tahun!