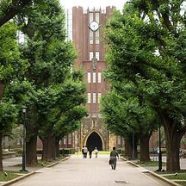 26 Apr

2007
Tags
Related Posts
Share This
Ngadu Trafik Mahasiswa Yang Kuliah ke Jepang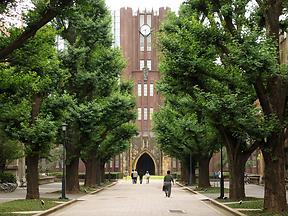 Yang pasti ini bukan tentang kasus kontes NgaduTrafik 2007 yang bikin heboh blogospher Indonesia akhir-akhir ini (lihat di sana, sini dan sono). Dan juga bukan artikel opini untuk membenarkan atau menyalahkan pihak-pihak yang berseteru. Berhubungan dengan kompetisi SEO NgaduTrafik 2007, saya ingin kita semua kembali ke hakekat mengapa kita harus ada dan berdjoeang di dunia Internet ini. Perbanyak dzikir, perbanyak memberi pencerahan dan share ilmu ke teman-teman yang lain, hindari perkelahian, jauhi permusuhan, bangun sinergi dan kerjasama untuk membuat movement yang memberi manfaat secara nyata ke masyarakat. Manusia kadang khilaf, kadang emosi, memaafkan dan tidak saling menghancurkan akan menguntungkan semua pihak. Nah kembali ke laptop, eh ke artikel ini, saya pingin mengajak adik-adik dan teman-teman semua untuk berkompetisi "ngadu trafik" berapa banyak orang yang bisa berangkat (atau kita berangkatkan) ke Jepang untuk kuliah (baik mengambil program D2, D3, S1, S2 atau S3) 😉
Hari ini (26 April 2007) saya diminta teman-teman di Pusat Studi Jepang Universitas Indonesia, khususnya oleh sahabat saya semasa di Jepang yaitu mas Tirta untuk mengisi materi (tepatnya sebagai motivator) tentang pengalaman selama kuliah di Jepang, kepada bapak ibu guru SMA-SMA di Jakarta. Materi ini saya sampaikan dalam satu rangkaian acara sosialisasi program EJU (Examination for Japanese University Admission for International Students), yaitu ujian saringan untuk mahasiswa asing yang ingin kuliah di Jepang atas biaya sendiri. Kebetulan UI khususnya Pusat Studi Jepang telah resmi menjadi project officer untuk EJU bekerjasama dengan JASSO (Japan Student Services Organization). Dulu semasa saya berangkat ke Jepang, ujian yang harus diikuti mahasiswa untuk masuk ke Universitas di Jepang adalah Noryoku Shiken (1 Kyu) dan Toitsu Shiken. Untuk lulus hasil kedua test itu harus mencapai 80%.
Sejak tahun 2002, pemerintah Jepang sepertinya mempermudah mekanisme itu (khususnya untuk mahasiswa SHIHI alias biaya sendiri) dengan membentuk EJU yang lebih terintegrasi beserta perangkat representative officernya di berbagai negara. Di Indonesia sendiri ada di Surabaya dan Jakarta. Di acara sosialisasi ini sekali lagi, guru-guru SMA diajak kompetisi "ngadu trafik" berapa orang yang bisa diluluskan EJU dan bisa berangkat ke Jepang 🙂 Selain itu ada kabar menarik dari mas Tirta selaku project officer EJU di Jakarta, bahwa peserta yang berhasil lulus ujian EJU dengan nilai yang baik akan mendapatkan hadiah uang mulai dari Rp. 1 juta, Rp. 750.000 dan Rp. 500.000. Demikian juga berbagai insentif untuk rekan-rekan guru yang bisa meng-encourage siswa-siswanya untuk mencoba ujian EJU.
Proses seseorang lulusan SMA ketika dia ingin kuliah di Universitas di Jepang adalah:
Pelajari guidebook dan form aplikasi yang bisa didownload dari situs universitas yang dituju. Sebagian universitas juga meletakkannya di kantor

JASSO Perwakilan Jakarta

di Gedung Sumitmas, Jl. Jend Sudirman Kav 61-62, Jakarta

Dari guidebooknya, lihat bagian persyaratan masuk dan dokumen  yang diperlukan untuk mendaftar

Isi form aplikasi, lengkapi seluruh dokumen dan lakukan pembayaran untuk biaya pendaftaran. Sertakan juga EJU examination number

Apabila aplikasi sudah diterima, ikuti langkah selanjutnya untuk prosedur masuk ke universitas

Apabila seluruh prosedur sudah dilengkapi, persiapkan keberangkatan ke Jepang
Masa ujian EJU adalah dua kali setahun, yaitu Juni dan Nopember. Sedangkan yang diujikan di EJU adalah:
Bidang Natural Science: Japanese Language, Science (Physics, Chemistry, Biology), Mathematics

Bidang Liberal Arts: Japanese Language, Japan and the World, Mathematics
Ada pertanyaan lain yang sering masuk berhubungan dengan Program Beasiswa ke Jepang. Saat ini yang paling banyak mengirimkan mahasiswa Indonesia ke Jepang adalah program beasiswa dari Depdiknasnya Jepang alias Mombukagakusho. Selain itu dalam skala kecil ada lagi misalnya Departemen Tenaga Kerja. Program Beasiswa Mombukagakusho termasuk yang paling lengkap (dan besar jumlah beasiswanya ;)), dimulai untuk program D2, D3, S1, S2, S3 dan juga short program semacam research student atau teacher training. Penjelasan di situsnya sangat lengkap, jadi silakan langsung ke situs beasiswa mombukagakusho untuk informasi lain, termasuk prosedur, persyaratan, dsb.
Yang terakhir, negara-negara lain menyiapkan dengan serius siswa-siswanya supaya bisa memberangkatkan mereka ke Jepang. Kalau kita tidak kerja keras, kita akan melewatkan kesempatan dan peluang menarik ini. Untuk adik-adik sekalian, kuliah di Jepang, siapa takut?