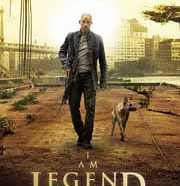 23 Feb

2009
Tags
Related Posts
Share This
5 Langkah Menjadi Programmer Entrepreneur
Hari Kamis, 19 Pebruari 2009, saya diminta mengisi satu sesi tentang entrepreneurship di PHP Developers Day 2009 yang diadakan di PDII LIPI Jl Gatot Subroto 10, Jakarta. Supaya unik, presentasi saya beri judul Programmer Entrepreneur. Inti dari presentasi saya adalah uraian tentang kiat dan langkah menjadi programmer yang  berkarakter entrepreneur. Wacana ini perlu saya berikan karena saya pikir trend programmer di Indonesia, relatif lebih memilih bekerja di sebuah perusahaan yang established, daripada menempuh jalur wirausaha. Saya berharap para programmer berkarakter kuli, mulai pelan-pelan berubah menjadi programmer  yang berjiwa entrepreneur dan memiliki kemampuan bisnis yang memadai. Materi saya kembangkan dan sesuaikan dengan judul posting ini, yaitu 5 Langkah Menjadi Programmer Entrepreneur. Tertarik? Klik dan lanjutkan bacanya 🙂
1. FIGHT FOR CODELINE FREEDOM!
Programming adalah kemampuan dasar yang wajib dimiliki oleh seorang programmer dan mahasiswa computing. Dalam IEEE Computing 2005, kemampuan coding dan mengembangkan software menjadi titik sentral, yang disentuh semua jurusan computing, baik itu Computer Science (CS), Software Engineering (SE), Information System (IS), Information Technology (IT) ataupun Computer Engineering (CE). Mahasiswa computing tanpa bisa coding, bagaikan garam tanpa asinnya 🙂 Perdjoeangan untuk mencapai kebebasan baris kode, membawa arti bahwa kita tidak stress melihat 1000 baris kode suatu program. Dan juga, tidak boleh masuk rumah sakit kena tipus, kalau harus melototin 10000 baris kode 🙂 Pertanyaan yang sangat sering datang ke saya dari mahasiswa jurusan computing adalah, bagaimana supaya bisa mahir coding? Jawaban saya, kiatnya cuma ada 5, yaitu: latihan, latihan, latihan, latihan dan latihan 😀
Yakinlah bahwa bangku kuliah tidak cukup. Dan janganlah pernah mengeluh wahai para mahasiswa, karena tidak hanya di Indonesia, mahasiswa di luar negeripun tetap tidak akan bisa mahir coding, kalau hanya mengandalkan jam mata kuliah pemrograman. Saya juga dulu harus keluar masuk berbagai software house di Jepang dan bahkan sempat 6 tahun part time di perusahaan game Activision, supaya bisa menebarkan dan menyematkan berbagai teori dan konsep pemrograman ke ujung-ujung jari, kulit dan otak saya.
2. BROWSING FOR LEARNING AND RESEARCHING
Lakukan shift-paradigm pada perilaku kita. Tancapkan ke dalam benak kita yang paling dalam, bahwa kegiatan web browsing bukan hanya ajang klik URL asal-asalan, kegiatan selingan, iseng atau aktifitas di kala senggang. Mengakses Internet adalah sebuah investasi. Detik demi detik waktu yang kita pakai untuk nginternet, akan dikonversi dalam bentuk rupiah pada saat kita keluar warnet atau menutup koneksi internet kita. Manfaatkan kegiatan browsing untuk banyak belajar dan meneliti. Ketika mengunjungi Alexa.Com, jangan hanya terperangah dengan posisi rangking kaskus.us, friendster.com, facebook.com atau detik.com, tapi usahakan untuk sambil mengumpulkan data kunjungan Internet Indonesia. Rangkumkan datanya dalam bentuk tabel, kategorisasikan, olah dan analisa dengan berbagai teknik statistik. Manfaatkan berbagai forum yang betebaran di dunia maya untuk belajar, bagaimana mengembangkan software dan game yang bisa kita jual, ataupun berbisnis di Internet. Ketika kita menggunakan aplikasi facebook dan friendster, arahkan strum otak kita untuk memikirkan genre aplikasi dan game apa yang saat ini nge-trend di facebook atau friendster. Pelajari kelebihan dan kelemahannya.
3. CREATE A "KREATIFITAS MAYA"!
Gunakan berbagai data dan hasil analisa yang kita dapatkan pada saat browsing untuk mulai sedikit demi sedikit membangun kreatifitas maya. Ingatlah bahwa produk-produk legendaris tidak langsung menjadi besar, perlu proses yang lama. Matt Mullenweg sang founder WordPress, juga mengawali jalan legendanya dengan sesuatu yang sangat dasar, karena ingin belajar PHP. Jerry Yang, akhirnya menseriusi bisnis mesin pencarinya, mesekipun diawali dengan aktifitas mengumpulkan link URL. Demikian juga dengan Blake Ross dengan Mozilla Firefoxnya, Mark Zuckerberg dengan Facebook-nya, Steve Chen dan Chad Hurley dengan Youtube-nya, Pierre Omidyar dengan eBay-nya, dan Tom Anderson dengan MySpace-nya. Kemampuan coding akan mempercepat proses implementasi ide, yang kita rumuskan dari hasil analisa dan penelitian kita tentang trend layanan web. Saya membangun IlmuKomputer.Com juga sebenarnya tidak asal bangun, tapi mulai dari learning dan researching tentang layanan untuk mahasiswa yang benar-benar bisa menjadi solusi bagi mahasiswa. Saya mulai dari survey ke ratusan mailing list dan forum. Termasuk mencari data yang valid, siapa sebenarnya pengguna Internet yang populasinya besar saat itu.
4. BLOGGING FOR PERSONAL BRANDING
Kreatifitas maya yang dahsyat dan menggunakan teknologi canggih, tidak ada artinya apabila tidak diperkenalkan ke publik. Karena itu kita perlu latih kemampuan menulis kita, yang bisa kita mulai dengan menggunakan blog.  Para programmer yang notabene adalah seorang spesialis, dituntut kedepannya berkemampuan versatilist, yang bisa menawarkan diri dan menjual kemampuannya dengan baik. Ngeblog alias blogging sekaligus jadi cara yang maknyus untuk personal branding lewat dunia maya. Saat ini personal branding lewat blogging adalah jalan yang sangat cepat dan efektif, bahkan melebihi personal branding lewat koran dan media cetak. Pengguna Internet Indonesia yang mencapai 25 juta, mungkin hanya kalah oleh TV. Dan saya yakin, tidak semua dari kita punya kelebihan uang untuk melakukan aktifitas narsistik lewat 30 detik iklan di TV yang mencapai nilai ratusan juta rupiah. Sekali lagi, personal branding lewat blogging adalah jalan yang lebih efektif, efisien, nyata alias tidak ngoyoworo bin aya aya wae :). Sayapun menempuh jalan ini untuk memperkenalkan diri, IlmuKomputer.Com dan juga bisnis yang saya buat seperti Brainmatics.Com.
5. BE AN ENTREPRENEUR!
Ketika kondisi sudah mapan, dan sudah mulai banyak yang menghubungi kita untuk kerjasama mengembangkan berbagai proyek dan kegiatan. Mulai pikirkan untuk masuk jalur entrepreneur formal lewat bisnis dalam bentuk yang lebih nyata. Dirikan PT atau CV, sewa kantor, ajak anak-anak muda yang cerdas nan militan untuk bergabung dengan kita. Jangan lupa didik mereka dengan baik dan bijak. Beri mereka kesempatan untuk mengembangkan diri dan mengembangkan ilmu. Beri beasiswa untuk melanjutkan sekolah apabila dirasa memang sang pegawai berprestasi. Beri mereka kepercayaan, mulai delegasikan wewenang dan tugas, dan jangan pernah beranggapan bahwa semua harus kita kerjakan sendiri.
Saya juga dibantu para pedjoeang-pedjoeang muda dalam melakukan aktifitas di dunia maya dan bisnis.  Menarik kalau kapan-kapan coba mampir ke markas IlmuKomputer.com, yang sekaligus sebagai kantor Brainmatics.Com di Menara Bidakara. Ada Mansyur, Training Manager kita yang gesit dan jaim. Mansyur alias Acun ini sebenarnya baru berumur 20 tahun dan duduk di semester 3 bangku kuliah S1. Tapi menakjubkan, karena miliaran omzet perusahaan dihasilkan dari tangan dinginnya. Ada mulyana, sang Technical Manager yang cerdas tapi dingin, plus cenderung psikopat. Saat ini baru berumur 19 tahun, bahkan belum lulus SMA dan harus ujian bulan April ini. Ada lagi Eman, sang Financial Manager kita, pemilik IPK 3.8 yang selalu tampil keren dan harum meskipun sedikit agak jablai ini, juga baru berumur 20 tahun. Adalagi Tanto, yang jadi PJ project eLearning kita di Merpati Airlines, laki-laki setia yang jago makan ini juga belum menikah 🙂
Sapalah para pedjoeangku ini, dan ajaklah mereka berdiskusi. Aku yakin tidak ada yang bisa mengalahkan laskar pelangiku ini dalam kuantitas dan kualitas kerja. Mereka bangun sebelum orang lain bangun, dan tidur setelah orang lain tidur. Dan cintapun tak akan bisa membunuh mereka, paling cuman bikin diem ajah 3 hari 3 malam hihihi. Mereka sangat paham bahwa mendapatkan pendidikan adalah sebuah perdjoeangan, dan hidup dari keringat sendiri adalah suatu kebanggaan. Para pedjoeangku ini masih terlalu muda dan mungkin miskin ilmu, karena itu ajarilah mereka ilmu pengetahuan. Tapi belajarlah dari mereka hakekat perdjoeangan dan mintalah sebuah peta  harta harun kepada mereka … yaitu peta jalan cinta para legenda.
Wahai para pemuda, janganlah pernah mau jadi pecundang, berebutlah untuk menjadi legenda. Kuingin kau tahu, jalan legenda terbuka lebar, bagi siapa saja yang mau berusaha dan berdjoeang. Dan tidak semua orang yang punya kemampuan bisa menjadi legenda, karena  menjadi legenda adalah sebuah pilihan, bukan karena kemampuan.
Sambutlah pagi hari dengan riang dan tataplah mentari pagi dengan lantang. Jangan lupa ucapkan, "I am legend!"  … believe me you will be legend 🙂
Tetap dalam perdjoeangan!