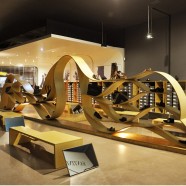 03 Dec

2007
Tags
Related Posts
Share This
Beralihnya Trend ke Jurusan Desain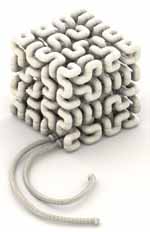 Masih teringat di kepala bagaimana dulu jurusan pertanian gampang sekali mencari mahasiswa. Kemudian meningkatnya bisnis minyak yang berimplikasi ke kesejahteraan pegawai perusahaan minyak membawa motivasi anak muda ke jurusan perminyakan dan pertambangan. Tidak berakhir sampai disitu, trend beralih lagi ke teknik elektro dan teknik mesin. Perubahan trend berlanjut lagi karena sejak sekitar tahun 1995, terjadi perubahan besar minat mahasiwa ke jurusan computing (komputer), baik jurusan teknik informatika, sistem informasi maupun ilmu komputer. Jurusan komputer termasuk yang fenomenal karena boomingnya sangat (terlalu) besar. Bahkan ada universitas yang bisa menampung jurusan teknik informatika sampai 2000 mahasiswa per tahun, alias lebih dari 20 kelas per angkatan. Apakah single majority ini akan terus bertahan. Menurut saya kok sudah ada tanda tanda mau berubah 🙂
Saya sebagai computer scientist tentu secara personal berharap jurusan computing ini terus booming, ya supaya "nggedabrusan" saya juga bisa laku … hehehe. Tapi kenyataan dunia tidak selamanya akan mengikuti kehendak hati kita. Saya justru melihat bahwa pelan tapi pasti sudah mulai ada pergeseran trend dari computing ke bidang lain. Saya lihat yang menjadi alternatif saat ini adalah di jurusan desain, dan bukan desain yang murni ke seni rupa (otak kanan), tapi yang menggabungkan aspek teknologi (otak kiri) ke dalam desain.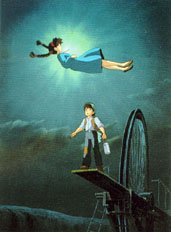 Perkembangan produk multimedia untuk game, animasi dan kartun saat ini terpecah menjadi dua madzab besar. Madzab yang pertama adalah yang mengandalkan kekuatan karakter dan kedalaman cerita sebagai faktor terpenting, ini diwakili oleh Jepang. Madzab kedua yang berorientasi ke teknologi, kedigdayaan alat, dan pemakaian 3D yang semakin halus dan sempurna, ini diwakili oleh Amerika. Kalau Jepang punya Miyazaki Cartoon, Amerika punya Pixar yang telah melegenda. Dulu jurusan desain di seni rupa, dan bidang computer graphics di computer science hanya bergerak sampai disini. Dan sekarang, creative industry pelan tapi pasti bergeser dari masalah toy problems ke arah permasalahan yang lebih riil, baik untuk memberi solusi masalah entertainment, pendidikan dan bisnis.
Majalah business week cukup tajam membaca trend ini. Edisi November 2007 lalu mengupas bagaimana lulusan jurusan dan sekolah desain ini mulai banyak dicari oleh perusahaan perusahaan besar di Amerika. Intinya, banyak perusahaan melakukan pergeseran paradigma, dimana masalah "pengelolaan demi efisiensi" yang menjadi fokus lulusan sekolah teknik dan bisnis tidak terlalu relevan lagi. Mereka lebih memerlukan lulusan memberi solusi "bagaimana memaksimalkan peluang". Sekolah desain ternyata lebih bisa membentuk generasi baru manajer yang lebih kreatif dan inovatif, dan bahkan kadang-kadang memiliki pemikiran cerdas yang "out of the box". Perusahaan besar seperti Renault, Boeing, Levi Strauss, Estee Lauder, Ford dan Steelcase sudah membuktikan bahwa terjadi perkembangan perusahaan yang signifikan setelah mereka mencoba merekrut SDM yang memiliki latar belakang desain. Dari sinilah bergeseran dimulai. Intinya adalah bagaimana menggabungkan orang teknik, orang bisnis dan orang desain ini supaya bisa bekerjasama dan memberikan solusi masa depan dengan lebih baik.
Royal College of Art bekerjasama dengan Tanaka Business School dan sekolah teknik Imperial College London mulai membuat program studi baru berhubungan dengan ini. Carnegie Mellon University malah mencoba menggabungkan mahasiswa desain, teknik dan bisnis dalam satu tim untuk mengerjakan beberapa project. Rotman School of Management, Universitas Toronto juga mencoba menggandengkan mahasiswa MBA dengan mahasiswa desain dalam kelas-kelas pengembangan produk. Richard Boyko, pemimpin program pascasarjana periklanan di Virginia Commonwealth University meluncurkan program pascasarjana baru bernama "manajemen merek kreatif", yang diharapkan menjadi MBA alternatif bagi yang tertarik menjadi chief marketing officer atau account manager. Richard Boyko berkomentar bahwa pebisnis adalah orang-orang yang ibaratnya hanya berurusan dengan uang tapi mereka tidak dilatih untuk memperhatikan konten kreatif. Institute of Design di Illinois Institute of Technology juga menawarkan program master bisnis dan desain baru khususnya dalam masalah manajemen lingkungan hidup.
Bagaimana dengan Asia? Shih Chien University dan National Cheng Kung University di Taiwan, National Institute of Design di India, Tsinghua University di China, Hongkong Polytechnic mulai bergerak membangun jurusan atau sekolah yang diberi nama "manajemen kreatifitas".
Gimana Universitas di Indonesia? Adakah yang tertarik membuat program gabungan teknik, bisnis dan desain ini? 😉 Biasanya Universitas di Indonesia lebih memilih menjadi safety player, wait and see dulu baru setelah booming nanti ngikut … hehehe.
BTW, paling tidak langkah yang dilakukan teman-teman di poros barat (ITB) dan poros timur (ITS) yang mulai membangun konsentrasi dan jurusan game technology dengan perpaduan aspek technical dan design cukup menarik. Saya sedang membantu teman-teman di Semarang untuk mencoba mencreate program serupa di poros tengah. Kita tunggu tanggal mainnya 🙂
Tetap dalam perdjoeangan …