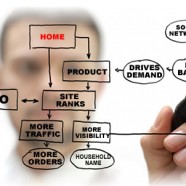 19 May

2020
Tags
Related Posts
Share This
Analisis dan Desain Sistem dengan Unified Modeling Language (UML)
Nak, reusing designs through patterns yields faster and better maintenance (gamma et al, 1995).
Albert endres (2003), menobatkan ungkapan 4 jagoan, the gang of four, gamma, helm, johnson dan vlissides, sebagai salah satu hipotesis terpenting yg berpengaruh besar ke industri software dunia beberapa dekade setelah buku itu terbit …
Saya membeli buku design pattern di atas pada tahun 1995 di jepang, ketika masih semester 1 undergraduate program. Buku yg covernya berwarna putih biru, yg bikin pusing bacanya, lebih pusing lagi baca komentar erich gamma di introduction, "Don't worry if you don't understand this book completely on the first reading. We didn't understand it all on the first writing!" …
Buku ini terbit berbarengan dengan mulai berakhirnya perang metodologi object-oriented analysis and design, yg melibatkan maestro2 penting dunia semacam coud yourdon, grady booch, ivar jacobson dan james rumbaugh. Rekonsiliasi mereka membawa kita ke dunia pemodelan software bernama unified modeling language (UML), yg kemudian distandarkan oleh OMG di tahun 1997, dan digunakan di industri hingga saat ini. Beberapa konsep design pattern masuk ke UML dibawa oleh Quatrani di tahun 2001, melahirkan gaya baru notasi sequence diagram, yg menggunakan pola boundary-control-entity (BCE), atau orang sekarang lebih senang menggunakan term model-view-controller (MVC).
Tidak banyak buku dan tutorial yg menjelaskan UML dari hulu ke hilir beserta contoh riilnya, saya mencoba mengurai benang kusut ini dengan suatu penjelasan yg sebenarnya berbentuk evolusi pemikiran. Saya pakai metode yg sama utk ngajar pertama di tahun 1997-1998 di jepang, baik di kampus atau perusahaan2 di jepang. Saya perbaiki dari tahun ke tahun, saya formulasi utk jadi standard, nomenklatur bahkan peraturan resmi baik di instansi pemerintah dan di swasta dan bumn. Saya ajarkan lebih komprehensif di kelas2 saya tentang Systems Analysis and Design dan Software Engineering.
Download Slide: romi-se-uml-apr2020.pdf