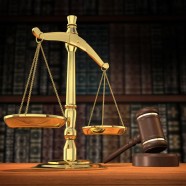 20 Mar

2007
Tags
Related Posts
Share This
Mengupas Cybercrime dan Cyberlaw di ITS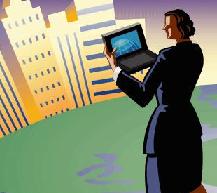 Pekan lalu, mahasiswa ITS khususnya Himpunan Mahasiswa Teknik Computer – Informatika (HMTC) bikin gawe menarik. Sabtu (17 Maret) dan minggu (18 Maret) ada acara yang mereka sebut dengan SCHEMATICS, singkatan dari National Seminar of TeCHnology, Art Exhibition, National Logic CoMpetition, National Programming Contest, and Alumni Rendezvous of InformaTICS. Saya bareng Dani Firmansyah (Marvel) dan Toto Atmojo (Jasakom) mengisi sesi Sabtunya dengan mengupas (belum tuntas) tentang hacking dan cracking. Om Toto dengan gaya khasnya yang lepas dan santai membahas tentang Hacking SSL pada Online Transaction. Demikian juga dengan om Dany lewat guyonan ala ngayogjokarto mbahas tema Hacking WEP dan Wi-Fi Protection. Keduanya membahas aspek teknis sampai menyajikan demo langsung dalam konteks transfer-mind bagaimana kira-kira para cracker menyerang dan bagaimana memproteksinya.
Kali ini saya tidak banyak melakukan demo hacking on the fly seperti biasanya, meskipun sebenarnya sudah saya persiapkan demonya. Saya yakin pembahasan sejak pagi tentang technical hacking sudah cukup memuaskan, apalagi dibahas dua tokoh praktisi security yang cukup populer dan masih muda (Jadi merasa sangat tua, meskipun cuman beda 4-5 tahun ;)) Saya banyak membahas aspek dibalik semua yang sudah dipraktekkan, materinya saya beri judul "Rethink on Cybercrime and Cyberlaw". Saya mulai membuka diskusi tentang konsep hacking yang berbeda secara nafas dengan cracking, apa itu cybercrime, kategori dan studi kasusnya, bagaimana mengatasi cybercrime dan mengapa rumit, apa itu cyberlaw dan mengapa diperlukan, sampai ke pembahasan tentang cyberlaw di Indonesia dan negara lain.
Oh ya, untuk pertama kalinya saya nyoba "parkir menginap" di Bandara Soekarno-Hatta sebelum terbang ke Surabaya. Hmm ternyata cukup gede juga yah (Rp. 20.000/6 jam), meskipun tetap lebih murah daripada naik taxi (tarif lama) yang bisa sampai Rp. 130.000 ke rumah saya di Puri Gading, Pondok Melati. Mungkin ada teman-teman yang bisa memberi saya pencerahan, kalau tanpa parkir menginap, alias parkir biasa yang Rp. 2000/jam, kira-kira aman nggak kendaraan?
Kembali ke laptop, eh topik seminar, kalau tertarik baca-baca materi saya meskipun tentu saja nuansanya berbeda sekali tanpa kehadiran suara saya yang serak-serak kering plus wajah ndeso dan sedikit katrok (puas kalian puas? – tukul mode on) ;). Silakan download melalui: romi-hacking-its-surabaya-17maret2007-print.pdf