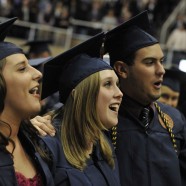 24 Sep

2007
Tags
Related Posts
Share This
Arah dan Trend SDM IT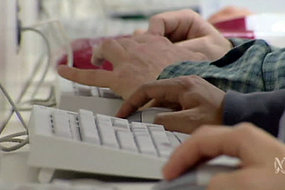 Sabtu kemarin (22 September 2007) saya diminta mas Dana Kusumo (Dosen STT Telkom) untuk mengisi Kapita Selekta di STT Telkom Bandung. Berangkat bareng Alex dan Udin dari Jakarta jam 7 pagi dan alhamdulillah jam 9 kurang dikit sudah nyampe di kampus biru STT Telkom. STT Telkom ini kampus kenangan, karena dulu saya sempat 2 bulan di sana, masuk jurusan elektro tahun 1993, ikut ospek dan penataran P4, meskipun setelah itu keterima di program beasiswa STAID (BPPT) dan terbang ke Jepang. Tema kapita selektanya sendiri mungkin bukan tema baru, karena sudah sering saya bawakan di berbagai kampus, terutama ketika audiensenya adalah mahasiswa-mahasiswa tingkat akhir. Diskusi saya buka dengan ulasan tentang apa yang sedang terjadi di dunia ini. Dunia ini sedang didatarkan, begitu kata Thomas Friedman dalam bukunya berjudul "The World is Flat".
Menurut Friedman ada 10 kekuatan pendatar dunia, yang 6 diantaranya berhubungan erat dengan teknologi informasi, yaitu WWW, Opensourcing (linux, blogging, wikipedia), Software Revolution (people collaboration), Informing (yahoo and google), Outsourcing dan Steroid (PDA, mobile apps). Hal ini diperkuat bagaimana pengguna Internet dunia yang sudah menembus angka 1 miliar, Indonesia menduduki peringkat 13 dunia dengan jumlah pengguna Internet mencapai 18 juta orang (internetworldstats.com).
Friedman melanjutkan bahwa ada fenomena menarik dimana perubahan yang terjadi di dunia ini sejak era 1990, bukan lagi dilakukan oleh negara (globalisasi versi 1) atau perusahaan (globalisasi versi 2), tapi dilakukan oleh individu atau komunitas kecil (globalisasi versi 3). Globalisasi versi 3 begitu kata Friedman, tokoh utamanya adalah individu yang dengan menggunakan alat pendatar dunia, seseorang atau sekelompok kecil bisa melakukan perubahan. Ternyata pendapat Friedman ini diamini oleh majalah Times yang pada penghujung tahun 2006 seperti biasa mempublikasikan "Time Person of the Year", yang anehnya di tahun 2006 majalahnya diberi cermin kecil dimana kita disuruh berkaca. Lho? Ya benar, 2006 Time Person of the Year adalah YOU (anda), anda yang mau melakukan knowledge sharing di Internet, mengisi dunia maya dengan konten-konten yang bermanfaat untuk orang lain. Inilah yang saya sebut sebagai trend SDM yang pertama.
Trend SDM yang kedua saya ambilkan dari rangkuman laporan IDC dan Gartner Predict 2006, yang intinya adalah pada tahun 2010 keatas, pasar kerja akan didominasi oleh:
Para versatilist, para spesialis yang memiliki skill verbal dan bisa menawarkan produk ke pihak lain dengan baik. Ini dulu pernah saya bahas di artikel berjudul

Dari Spesialist ke Versatilist

.

SDM IT yang memiliki keunggulan defacto (creativity dan real work) dan dejure (degree, certification). Yang ini saya pernah bahas di artikel berjudul

Raih Keunggulan Defacto dan Dejure!

.
Di akhir materi saya berikan studi kasus bagaimana sebuah keunggulan defacto bisa membawa kita menuju jalur entrepreneur (industri) dan bahkan mungkin side effectnya bisa masuk ke wilayah celebrity dengan tetap konsisten di jalur teknologi.
Download materi lengkap (zipped pdf): romi-trendsdmit-stttelkom-2007.zip
Sebagian slide yang berisi video dan gambar terpaksa saya delete untuk memperkecil ukuran file. Mudah-mudahan bermanfaat.