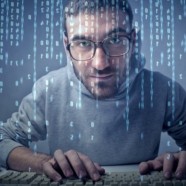 30 May

2006
Tags
Related Posts
Share This
Meluruskan Salah Kaprah Rekayasa Perangkat Lunak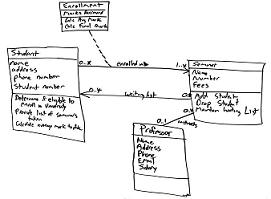 Rekayasa Perangkat Lunak (Software Engineering), sedikit mengalami pergeseran makna di realita dunia industri, bisnis, pendidikan maupun kurikulum Teknologi Informasi (TI) di tanah air. Di industri, para tester, debugger dan programmer sering salah kaprah menyandang gelar Software Engineer. SMK di Indonesia juga latah dengan membuka jurusan Rekayasa Perangkat Lunak, meskipun secara kurikulum hanya mengajari bahasa C atau Pascal (mungkin lebih pas disebut jurusan pemrograman komputer) 😉 Tulisan ini berusaha meluruskan salah kaprah yang terjadi tentang Rekayasa Perangkat Lunak (Software Engineering) berdasarkan kesepakatan, acuan, dan standard yang ada di dunia internasional.
Sejarah munculnya Rekayasa Perangkat Lunak sebenarnya dilatarbelakangi oleh adanya krisis perangkat lunak (software crisis) di era tahun 1960-an. Krisis perangkat lunak merupakan akibat langsung dari lahirnya komputer generasi ke 3 yang canggih, ditandai dengan penggunaan Integrated Circuit (IC) untuk komputer. Performansi hardware yang meningkat, membuat adanya kebutuhan untuk memproduksi perangkat lunak yang lebih baik. Akibatnya perangkat lunak yang dihasilkan menjadi menjadi beberapa kali lebih besar dan kompleks. Pendekatan informal yang digunakan pada waktu itu dalam pengembangan perangkat lunak, menjadi tidak cukup efektif (secara cost, waktu dan kualitas). Biaya hardware mulai jatuh dan biaya perangkat lunak menjadi naik cepat. Karena itulah muncul pemikiran untuk menggunakan pendekatan engineering yang lebih pasti, efektif, standard dan terukur dalam pengembangan perangkat lunak.
Dari berbagai literatur, kita dapat menyimpulkan bahwa Rekayasa Perangkat Lunak adalah:
Suatu disiplin ilmu yang membahas semua aspek produksi perangkat lunak, mulai dari tahap awal requirement capturing (analisa kebutuhan pengguna), specification (menentukan spesifikasi dari kebutuhan pengguna), desain, coding, testing sampai pemeliharaan sistem setelah digunakan.
Kalimat "seluruh aspek produksi perangkat lunak" membawa implikasi bahwa bahwa Rekayasa Perangkat Lunak tidak hanya berhubungan dengan masalah teknis pengembangan perangkat lunak tetapi juga kegiatan strategis seperti manajemen proyek perangkat lunak, penentuan metode dan proses pengembangan, serta aspek teoritis, yang kesemuanya untuk mendukung terjadinya produksi perangkat lunak.
Kemudian tidak boleh dilupakan bahwa secara definisi perangkat lunak tidak hanya untuk program komputer, tetapi juga termasuk dokumentasi dan konfigurasi data yang berhubungan yang diperlukan untuk membuat program beroperasi dengan benar. Dengan definisi ini otomatis keluaran (output) produksi perangkat lunak disamping program komputer juga dokumentasi lengkap berhubungan dengannya. Ini yang kadang kurang dipahami oleh pengembang, sehingga menganggap cukup memberikan program yang jalan (running program) ke pengguna (customer).
Rekayasa Perangkat Lunak bukan merupakan cabang ilmu Computer Science yang mempelajari tentang technical coding. Ini yang sering salah kaprah dipahami, sehingga pelajar, mahasiswa atau bahkan calon dosen 😉 shock ketika dihadapkan dengan buku-buku textbook Rekayasa Perangkat Lunak yang selalu tebal dengan penjelasan sangat luas tentang bagaimana perangkat lunak diproduksi, dari aspek requirement capturing, desain, arsitektur, testing, kualitas software, sampai people/cost management. Dan ini adalah suatu kesepakatan yang sudah diterima umum tentang Rekayasa Perangkat Lunak, sejak jaman Roger S Pressman menulis buku "Software Engineering: A Practitioner's Approach", sampai Ian Sommerville yang kemudian datang dengan buku "Software Engineering" yang sudah sampai edisi ke 7, maupun pendatang baru semacam Hans Van Vliet, Shari Lawrence Pfleeger maupun James F Peters.
Terus bagaimana kalau kita ingin memperdalam masalah technical coding dan programming? Ada dua cabang ilmu lain yang membahas lebih dalam masalah ini, yaitu: Algoritma dan Struktur Data, dan Bahasa Pemrograman.
Kok bisa begitu, dasarnya darimana? Jadi pada hakekatnya, sebagai sebuah disiplin ilmu, Computer Science itu juga memiliki definisi, ruang lingkup, klasifikasi dan kategorisasinya. Klasifikasi yang paling terkenal dikeluarkan Task Force yang dibentuk oleh IEEE (Institute of Electrical and Electronics Engineers) dan ACM (Association for Computing Machinary (http://acm.org)) yang dipimpin oleh Peter J Denning, yang kemudian terkenal dengan sebutan Matriks Denning. Sangat jelas bahwa Matriks Denning memisahkan antara cabang ilmu Software Engineering dengan Algoritma dan Struktur Data, serta Bahasa Pemrograman. Itulah di paragraf awal saya sebut bahwa lebih tepat SMK, akademi atau universitas menggunakan nama jurusan (atau mata kuliah): Pemrograman Komputer, Algoritma dan Struktur Data, atau Bahasa Pemrograman, kalau memang materinya hanya mempelajari masalah bahasa pemrograman secara teknis.
Nah terus pertanyaan kembali muncul, jadi sebenarnya apa yang menjadi ruang lingkup ilmu Software Engineering itu apa? Pertanyaan ini merupakan pertanyaan banyak orang, semakin banyak peneliti dan praktisi menulis maka semakin bervariasi pemahaman yang muncul, semakin banyak buku yang terbit semakin membingungkan pelajar dan mahasiswa dalam memahami secara komprehensif apa itu Rekayasa Perangkat Lunak.
Kegelisahan ini dijawab tuntas oleh IEEE Computer Society (http://computer.org) dengan membentuk tim di tahun 1998 dimana tim tersebut mulai menyusun pemahaman standard (body of knowledge) tentang bidang ilmu Software Engineering, yang kemudian terkenal dengan sebutan SWEBOK (Software Engineering Body of Knowledge). Sudah ada dua versi SWEBOK ini, yaitu yang diterbitkan tahun 1999 dan terakhir tahun 2004.
Tiada gading yang tak retak kata orang bijak, project IEEE Computer Society tentang SWEBOK ini sebenarnya juga banyak dikritik oleh pakar yang lain. Paling tidak dua tokoh besar dunia Software Engineering yaitu Cem Kaner and Grady Booch tidak terlalu setuju dengan materi yang ada di dalam SWEBOK, bahkan menyebutnya sebagai sebuah guide yang misguided 😉 Terlepas dari hal itu, boleh dikatakan SWEBOK cukup bisa diterima banyak pihak.
Selain SWEBOK, sebenarnya ada project lain yang mirip dalam usaha menyusun pemahaman standard dalam bidang Software Engineering, yaitu CCSE (Computing Curriculum Software Engineering). Project ini juga disponsori oleh IEEE Computer Society dan ACM , hanya orientasinya sedikit berbeda, yaitu untuk membentuk kurikulum standard berhubungan dengan bidang ilmu Software Engineering. Hal ini berbeda dengan orientasi SWEBOK yang lebih umum melingkupi dunia akademisi dan praktisi.
Catatan: Edisi lengkap dari tulisan ini dapat dibaca di majalah SDA Magazine edisi Juni 2006.
REFERENSI
[1] Guide to the Software Engineering Body of Knowledge 2004 Version (SWEBOK), A Project of the IEEE Computer Society Professional Practices Committee, http://www.swebok.org, 2004.
[2] IEEE Standard Glossary of Software Engineering Technology, IEEE Std 610.12-1990, Institute of Electrical and Electronics Engineers, New York, 1990.
[3] Hans Van Vliet, Software Engineering – Principles and Practice, John Wiley & Sons, 2000.
[4] Peter J Denning, Computer Science: the Discipline, In Encyclopedia of Computer Science (A. Ralston and D. Hemmendinger, Eds), 1999.
[5] James F. Peters and Witold Pedrycz, Software Engineering: An Engineering Approach, John Wiley & Sons, 2000.
[6] Roger S. Pressman, Software Engineering: A Practitioner's Approach Fifth Edition, McGraw-Hill, 2004.
[7] Ian Sommerville, Software Engineering 7th Edition, Addison-Wesley, 2004.